Eastwood Public School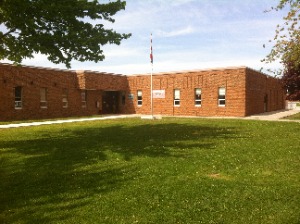 "EVERYONE IS A LEARNER - EVERYONE IS A LEADER"
Address and location
EASTWOOD PUBLIC SCHOOL
3555 Forest Glade Dr, Windsor, ON N8R 1X8
School Bell Times: 8:30 - 2:50
Contact us
Grades available
Junior Kindergarten to Grade 8
Accessibility
We are committed to providing an accessible environment for students, staff, families and our community. Learn how you can notify us about an accessibility concern for your child, view our Multi-year Accessibility Plan and find out more about our school's accessible infrastructure.
School History
In September 1976, the doors of Windsor's newest school opened to 220 students and a total of 19 staff members. Eastwood's main building was designed by B Bortolotti of J.P. Thompson Associates to hold 320 students. Due to Eastwood's popularity, expansion by way of portables were necessary to hold the increase in number of students attending Eastwood. Since the opening of the school, parent volunteers have been an important part of Eastwood. Eastwood has always promoted the character traits of citizenship through leadership, courage, trust & honesty, kindness & caring, responsibility & self-discipline, decisions & acceptance, co-operation, and celebration. Even to this day students and staff continue to work hard to grow these traits in all of their students. Over the years, Eastwood has developed a very enviable position for excellence in academics, athletics, drama and music. Alumni and visitors routinely visit the school to share stories of the past or garner a better understanding of what it means to teach and learn in an open concept school.
Allergies and foods/scents restrictions
We are committed to maintaining a safe environment for all students and staff. Learn about our allergy alerts, including restrictions on sending certain types of foods and scents with your child to school.
Bullying prevention and intervention
The GECDSB's Bullying Prevention and Intervention Plan outlines our long-term, school-wide approach regarding bullying prevention and intervention, including:
Education, awareness and outreach
Bullying and cyber-bullying
Types of behaviour and evaluation of evidence
Policies and procedures
Approved strategies and programs
Goals and action plans
Code of Conduct
The GECDSB's Safe Schools Policy is based on the provincial Education Act and the Ontario Code of Conduct, which set clear standards of behaviour for students, staff, parents, guardians, volunteers and any other individuals involved in public education.
View our Code of Conduct policies, including standards of behaviour and employee standards of conduct.
2021-2022 School Hand Book
The Eastwood Public School Hand Book is an excellent source of information and outlines expectation and practices specific to Eastwood. Please take some time to review the handbook.