What is Co-op?
Students who participate in the Co-op program will earn credits towards their secondary school diploma while gaining experience in the workplace.
Where can I work?
In addition to the many local businesses, you can get a Centralized Placement at: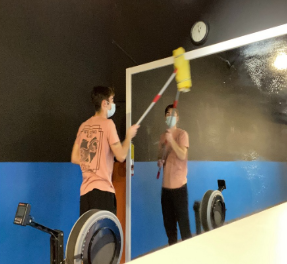 City of Windsor
Ontario Courts
Your TV
Windsor Fire and Rescue
Windsor Police Services
Devonshire Mall Security
GECDSB
HDG Healthcare
WR Hospital
Care Partners
Humane Society
Canadian Armed Forces – Army & Navy
Local Carpenters Union Construction & Enhanced Construction
Training at Heights
Training in Confined Spaces
Fork-lift Training
How to register for Co-op
1. Enter Co-op on your myBlueprint course selection. Be sure to choose the proper Co-op option: either 2 Credit Co-op or 4 Credit Co-op depending on your goals.
2. Once you have selected Co-op, a Co-op teacher will reach out to you. They will have you fill out a Co-op form, giving them all the information they need to secure you a placement.
3. Once your Co-op course begins, your Co-op teacher will further discuss and prepare you for your placement.
Additional Information