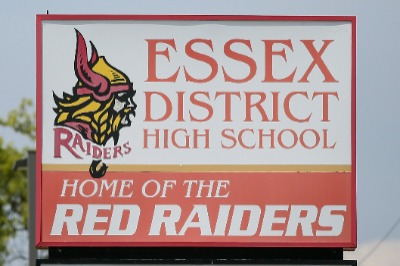 Welcome to Essex District High School! Moving into Grade 9 can mean a lot of exciting, and sometimes challenging, changes. Our guidance counsellors are here to support you through this transition and ensure you feel at home. As a new student at Essex High, you will get to:
Make new friends and meet new teachers
Choose your own courses
Participate in extra-curricular activities
And much more!
Video Series
We hope you enjoy our video series. You will find messages from Student Services, as well as our Department showcase videos.
We cannot wait to welcome you into our Raider family in September!
Click here to view our EDHS Video Series
Important Dates
Non-GECDSB Students:
February 13th Option Sheets due in Main Office
GECDSB Students:
February 13th myBlueprint Opens (on-line course selection)
February 24th "Sign-Off Sheet" due to Grade 8 Teacher
Register at Essex District High School
Learn how to register for school.
Course selection
Click on myBlueprint to make your course selections.
Questions?
Registration questions
Email [email protected]
General questions
Email [email protected] or [email protected]