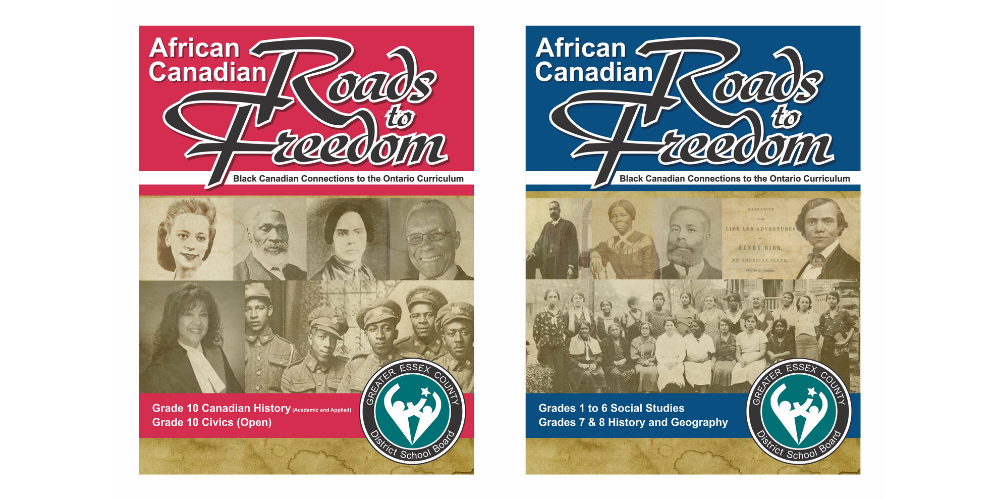 The Greater Essex County District School Board has revised and updated its African-Canadian Roads to Freedom curriculum document (release November 2021). These resources are intended to provide teacher background information on Black Canadian heritage and culture connected directly to specific learning expectations in The Ontario Curriculum: Social Studies/History and Geography (2004).
The teaching of Black Canadian history should not be seen as an "event" but rather as an "ongoing process" taking place throughout the school year. The information in these modules is intended to build teacher background knowledge on the contributions of local Black Canadians to Canadian history. It is the hope of the writers that this module will allow students of Black Canadian descent to "see themselves" in the social studies and history curriculum and that all students will develop a greater awareness of the many significant contributions local Black Canadians have made to our area and to Canada as a whole.​
To help people understand why these documents exist - their importance to teachers, students and the community - we have produced a series of videos of individuals discussing the value of Roads to Freedom.