​​The Greater Essex County District School Board welcomes Multilingual learners and their families. If your first language is other than English, we offer English as a Second Language (ESL) and English Literacy Development (ELD) programs to support you and your child in reaching their educational goals.​​​​​​​​​​​​​​
Newcomer Welcome Centre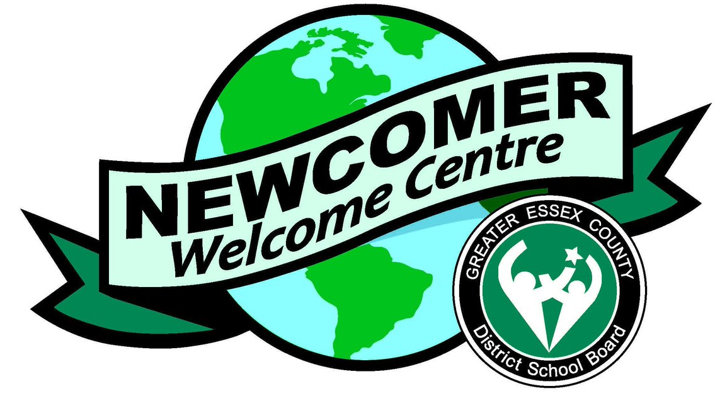 The Newcomer Welcome Centre (NWC) assesses your child's level of English language skills and recommends placement into programs to help your child improve their English skills. The NWC is at 633 Ouellette Ave Suite 301, Windsor, ON. You can contact us by phone at 519-987-6104.
Before you start, you will need your child's:
Passport, permanent resident card, landing form or any other immigration document stating student status in Canada
Proof of age (e.g., birth certificates or passports)
Immunization records
Proof of address
Prior education records if available (e.g., report cards or transcripts)
Elementary and Secondary School referral and assessment
Before your assessment, your family and child will arrive at your home school to register your child. With your permission, your home school shares the registration information with the Newcomer Welcome Centre. The Newcomer Welcome Centre will arrange an English and Math assessment at a convenient time for you.
On the day of the assessment, you will arrive to the Newcomer Welcome Centre at the agreed upon appointment time. You will meet with the NWC Assessment Teacher who will assess your child's level of English language proficiency and knowledge of mathematics.
After the assessment, the NWC Assessment Teacher will discuss the recommendations and rationale with you and communicate the appropriate support recommendations and suggested procedures with your registered school.

English as a Second Language courses
We offer ESL courses at four of our secondary schools and ELD courses at two. Please register for secondary school. Once registered, you will visit our Newcomer Welcome Centre to complete English language and math assessments for appropriate program recommendations.
ESL and ELD courses

| School | Address | Phone |
| --- | --- | --- |
| Westview Freedom Academy | 1375 California Avenue, Windsor, Ontario N9B 2Z8 | 519-254-6451 |
| Hon. W. C. Kennedy Collegiate Institute | 245 Tecumseh Road East, Windsor, Ontario | 519-254-6475 |
| W. F. Herman Academy | 1930 Rossini, Windsor, Ontario N8W 4P5 | 519-944-4700 |
| Leamington Secondary School | 125 Talbot Street West, Leamington, Ontario N8H 1N2 | 519-726-6191 |
Language Assessment and Resource Centre
The Language Assessment and Resource Centre offers language assessments and referrals to language training programs free of charge. If you are a new English and/or French adult language learner who requires a language assessment, please complete the Language Assessment Intake Form. You will be contacted by the Language Assessment & Resource Centre staff to confirm eligibility and to book an appointment.
English as a Second Language for Adults
The Alternative, Adult and Continuing Education school offers English as a Second Language (ESL) classes to adults 19 years of age and older who are Refugee Claimants, Convention Refugees, Government Sponsored Refugees, Landed Immigrants, or Canadian Citizens.