The Greater Essex County District School Board's (GECDSB) Student Senate is committed to student engagement by providing a framework for student voice and student leadership. Student Senate functions as a forum for discussion and consultation on matters important to students.

Composition
The Student Senate is co-chaired by the GECDSB's Student Trustees and is made up of democratically elected members of each of our secondary school student parliaments.
Contact Student Senate Liaison Michelle Marcuz at (519)255-3200 x10371 or [email protected] for more information.
Student of the Month
Each month, secondary schools submit nominations and select a Student of the Month. The Student of the Month is invited to be recognized at a GECDSB Board Meeting and is awarded a token of congratulations by Student Trustees.
Student of the Month Recipients
2019-2020
2020-2021
2021-2022
2022-2023
Students of the Month are featured on the news section of our website each month.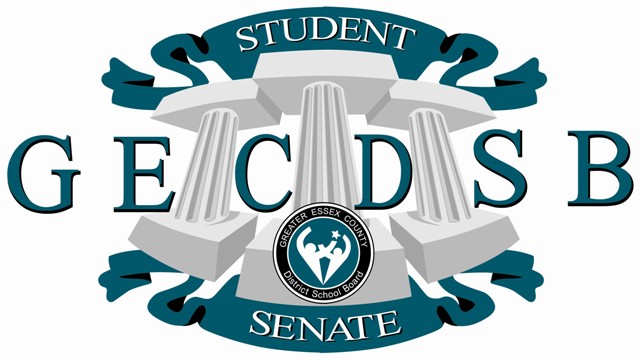 .