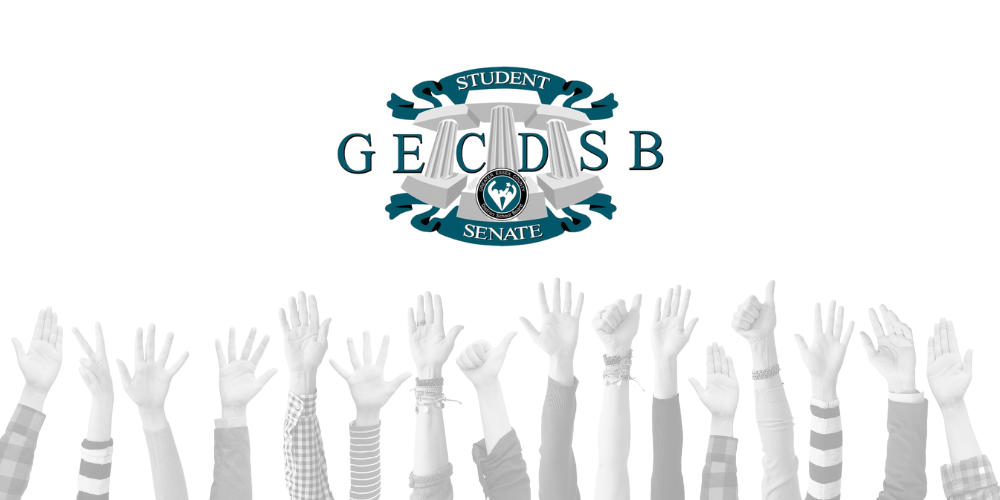 The GECDSB Student Senate has elected two Student Trustees for the 2022-2023 school year. Ayah Khanafer from Kennedy Collegiate Institute has been elected to represent the Board's City secondary school population and Paige Hawkins, who will be a student at North Star High School in September, has been elected to represent the Board's County secondary school population.
"We look forward to welcoming our new student trustees and learning from them. Student voice is essential. Congratulations to Ayah and Paige!" – GECDSB Director of Education, Erin Kelly
"It's a great day for student voice at GECDSB. Putting your name out for an elected position, to be able to speak on behalf of your peers & be part of the decision making that affects their education is a tremendous accomplishment on its own. I offer my congratulations and thanks to each candidate for their hard work to this point, and to each student who participated in this election process. Our Board of Trustees is pleased to welcome Ayah & Paige, and we look forward to hearing the voices of our students in a newly representative way." – GECDSB Chairperson of the Board, Alicia Higgison
Student Trustee positions were elected rather than awarded through an interview process, as has been the case in years past.
Full-time students who will be in Grade 11 or Grade 12 for the 2022-2023 school year were invited to submit an Expression of Interest for the position of Student Trustee in January 2022.
Secondary schools were able to send up to three Student Trustee Candidates to the general election at a Special Meeting of Student Senate, which took place this evening. If four or more eligible Expressions of Interest were submitted at any secondary school, an election was held to determine the school's three Student Trustee Candidates.
All GECDSB secondary schools were invited to send three Voting Delegates to the February 25th Special Meeting of Student Senate. Student Trustee Candidates were each invited to share an opening presentation, a question period and closing remarks, after which a vote by secret ballot took place.