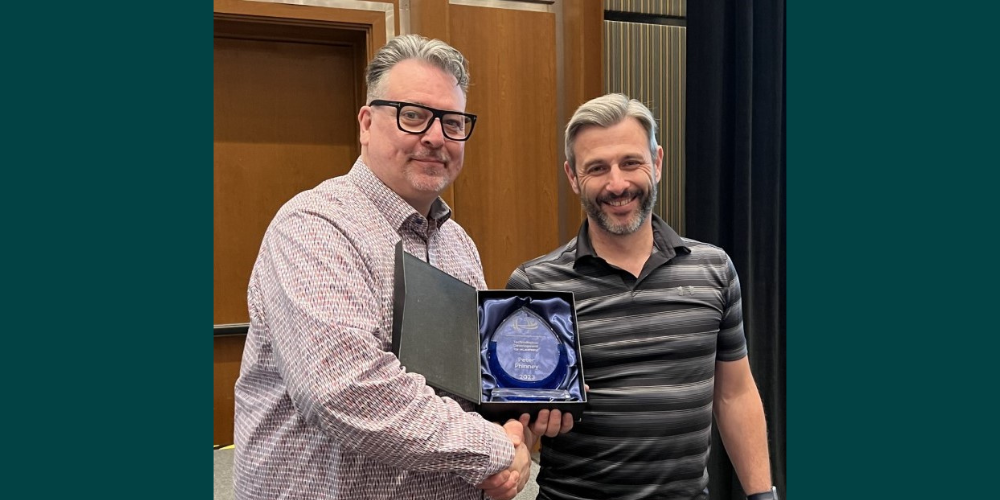 Greater Essex County District School Board Technology Enabled Learning and Teaching (TELT) team members David Gomes and Peter Phinney (pictured above with Superintendent Josh Canty, middle) have worked incredibly hard to ensure educators and students have had access to reliable remote learning and teaching platforms throughout the pandemic. Their innovation and thought leadership have led the Board to be recognized with a D2L Excellence Award for 2022.
According to D2L, these awards "...recognize educators, trainers, and leaders in employee engagement who have used D2L Brightspace to deliver learning experiences that are innovative, collaborative, or have made an extraordinary impact on learning outcomes."
In partnership with D2L, the TELT team launched "Brightspace for Teachers" in 2020. This platform provided remote professional learning and support to GECDSB educators and has since grown to include more than 20 additional API tools that work to support educators who are using Brightspace. This technology has been shared with other organizations and is being used across the province of Ontario.
The GECDSB is grateful to D2L for this recognition and to Mr. Gomes and Mr. Phinney for their continued commitment to innovation and forward motion. We would also like to thank Andre Quaglia, who served on the TELT Team in the 2020/2021 school year. Thank you!