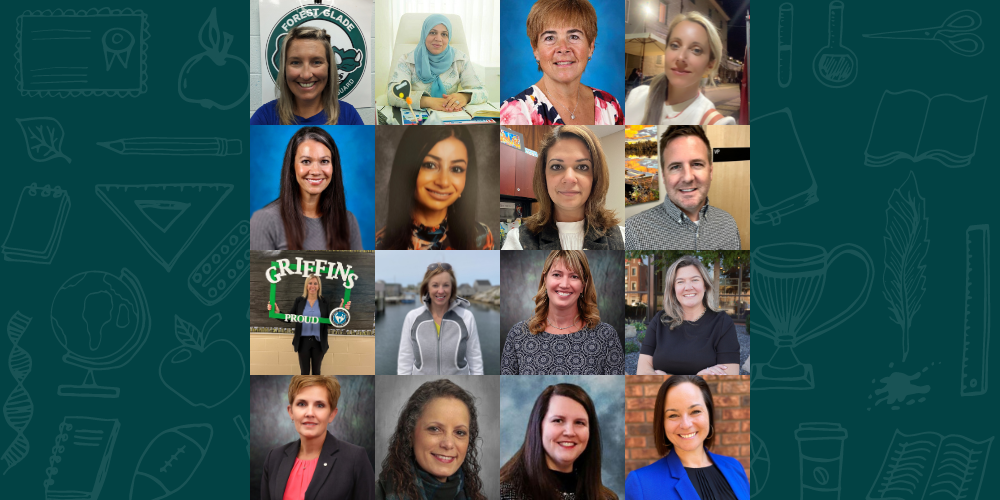 The GECDSB is pleased to introduce the following new administrators for the 2023-2024 school year! Click below to learn more about these outstanding leaders in our board.
Beth Adlam - Principal at Gore Hill Public School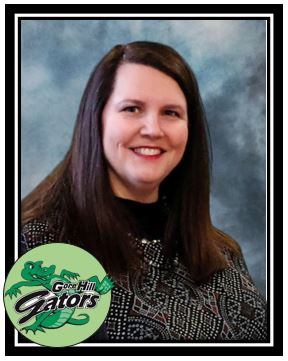 Beth Adlam began her career in education supporting students with a focus on differentiating instruction for inclusive education and implementing Character Development programs at a variety of elementary schools.
As a Vice Principal, her focus expanded to support initiatives of the Board including Mental Health & Well-Being and Bullying Prevention & Intervention. She has served on a variety of committees over the years helping to create resources that all staff, students, and parents can access for support.
This year, Mrs. Adlam will be the Principal at Gore Hill Public School where she will oversee a team of dedicated and caring staff members. Gore Hill has programs in both English and French and the school community is a safe, inclusive space that allows students to develop their sense of self, build new friendships, and feel a sense of belonging.
Mrs. Adlam is a local member of the Council for Exceptional Children, which is an international organization dedicated to advancing the success of children with exceptionalities. She is also a long-standing executive member of the Forest Glade Baseball League where she volunteers as the Special Events Coordinator helping to plan activities for the players, their families, coaches, and sponsors to participate in throughout the year.
Building relationships and making meaningful connections with all members of the school community is very important to Mrs. Adlam. She is looking forward to working with the students, parents, staff, and our community partners but most of all connecting with our Gore Hill Gators to ensure they experience success as they navigate elementary school.
Joe Bell - Superintendent of Education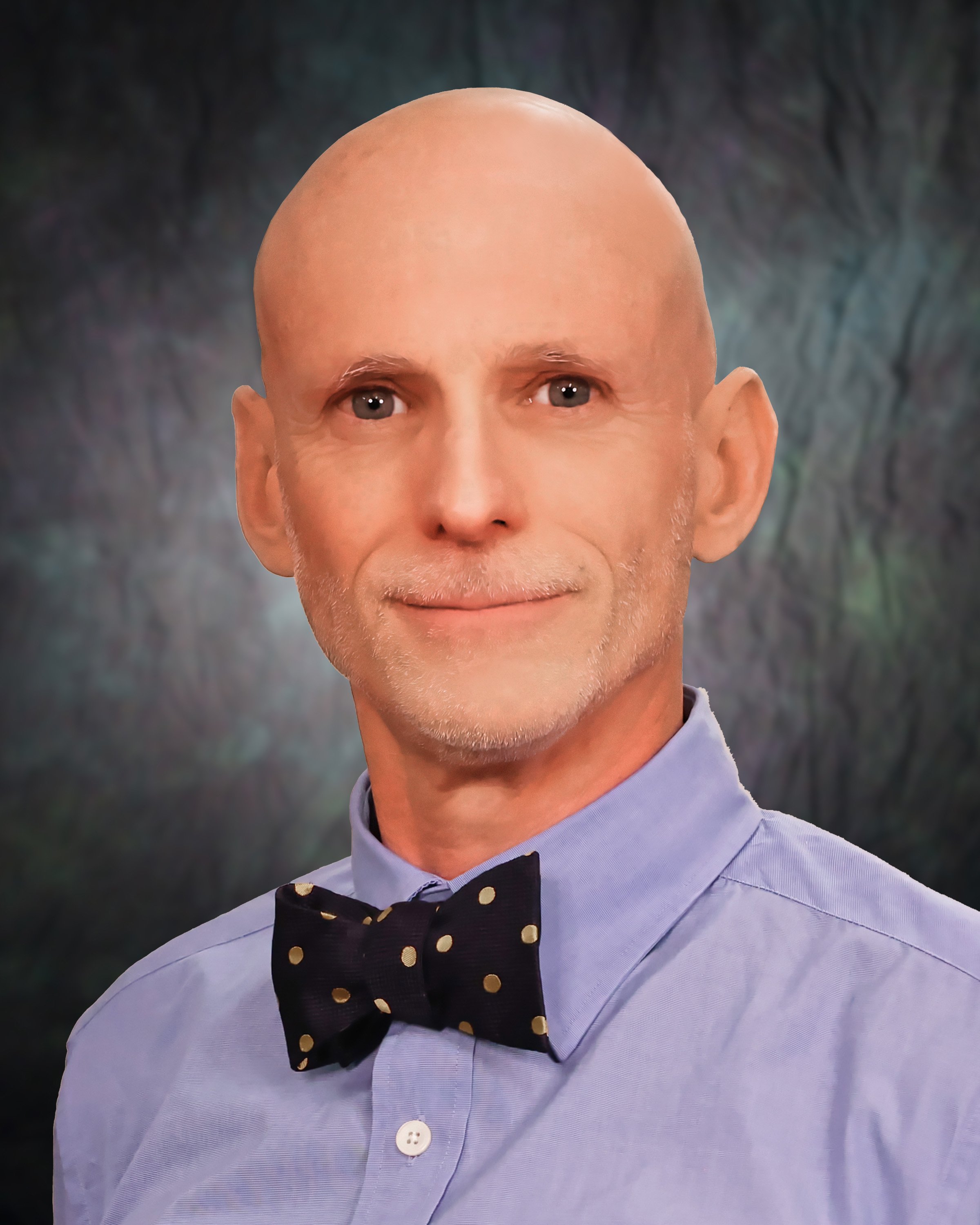 Joe recently joined the Greater Essex County District School Board after serving the students, staff, and community of the Waterloo Region District School for over 24 years. During those years he was a teacher, vice principal, principal, and system administrator. As a system administrator, Joe supported both the Safe Schools and Program Departments providing him the opportunity to create synergies with the Board's approach to student success.
Joe is excited to join the Greater Essex District Board as an educational leader, a learner and a community member. His belief that every student can succeed is what drives his passion for public education.
In his spare time, Joe is as happy spending time indoors with philately and reading historical non-fiction as he is with running, hiking, and biking outdoors.
Enza Bonfiglio-Wood - Vice Principal at Roseland Public School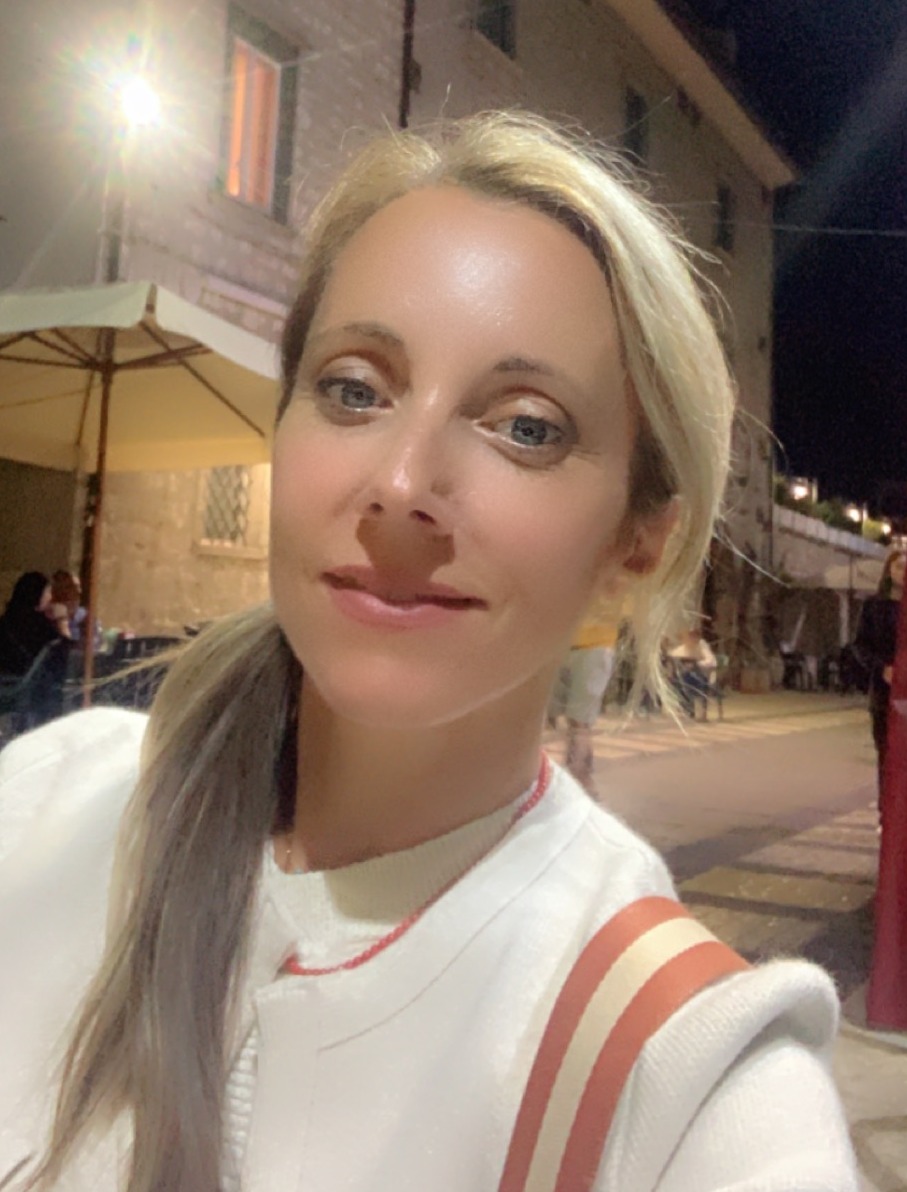 Enza has been in education for 24 years, in various roles, grades and schools. She is excited about her most recent role as vice principal and getting a chance to have a bigger impact within our school board. She has three teenage children that keep her busy with sports and school events. Enza likes to stay fit and be challenged physically and mentally at the gym and track. She enjoys reading up to date practises and blogs on mental health. She loves travelling and sharing stories with her students to inspire them to be the best they can be and always be proud of who they are. Enza is excited for the upcoming school year and all the new things that we will learn!
Chris Boulay - Superintendent of Human Resources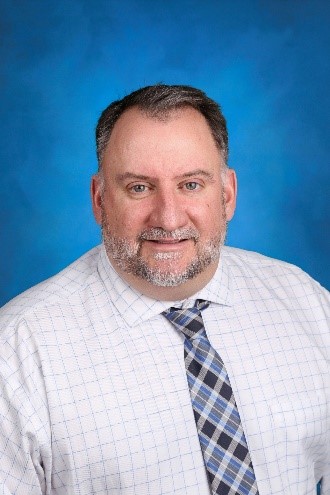 Chris' experiences have been varied. He's been a teacher and principal or vice-principal in elementary schools, secondary schools, and in an alternative/continuing education school. He has experience leading in both urban and rural settings and in serving Indigenous students and parents, in multiple districts. Chris has also served as a District Principal in Human Resources in two other districts.
Driven by his ever-present goal of impacting student achievement and student and staff well-being at the school and system levels, Chris approaches his work with an equity lens.
Chris is grateful for, and looking forward to, the leadership opportunity with the Greater Essex County District School Board as Superintendent of Human Resources. He intends on establishing a solid understanding of the traditions, relationships, operations, accomplishments, strengths and current challenges of the Greater Essex County District School Board and apply these to his role of Superintendent of Human Resources, in support of the District's Strategic and Student Achievement Plans.
Chris has relocated to Windsor with his wife Donna. He is the proud father of two adult sons. Chris also has a passion for golf and travel and is a sports enthusiast.
Kari Bryant - Superintendent of Education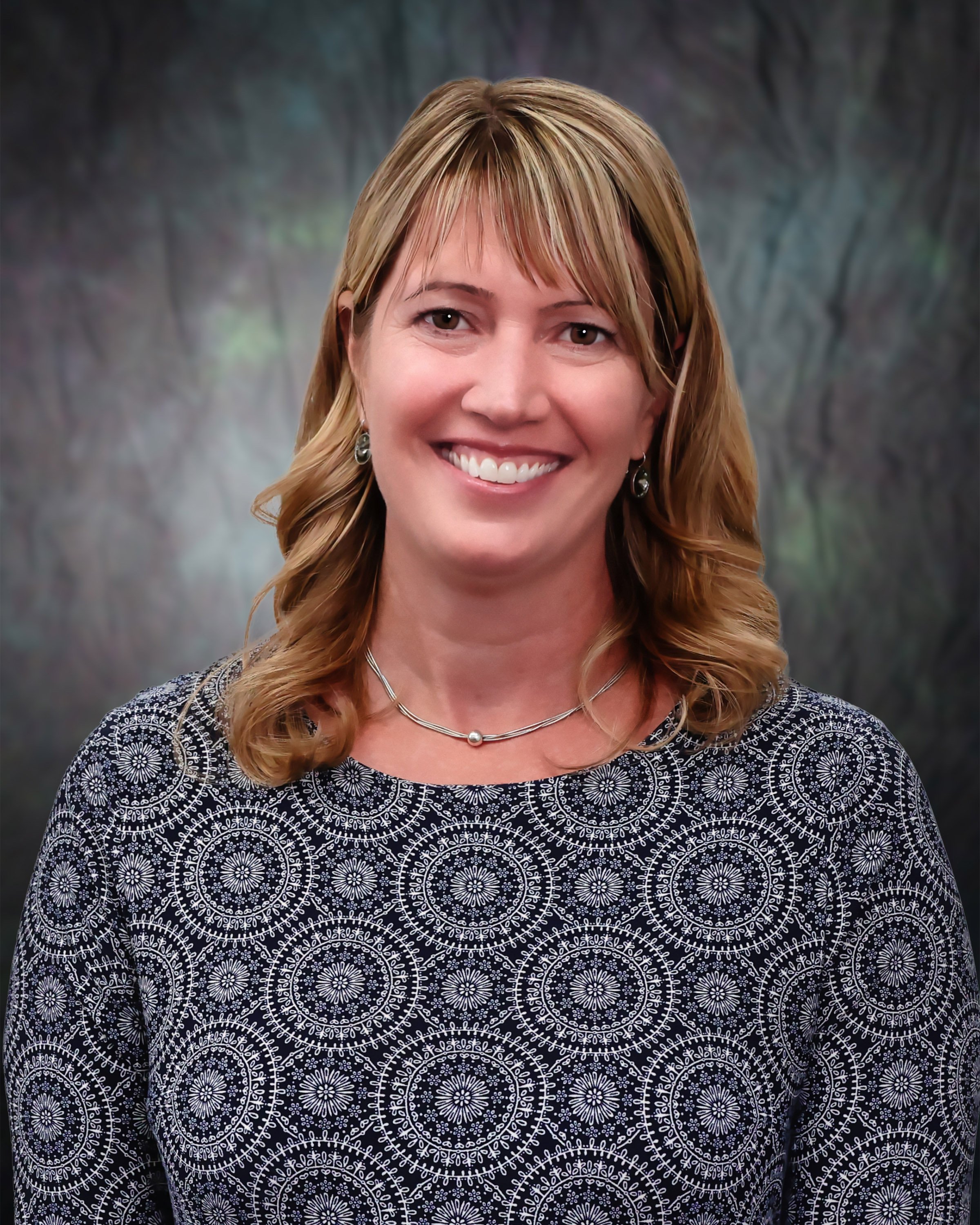 Kari has always been GECDSB proud! She is a graduate of Sandwich Secondary, where many wonderful teachers inspired her career choice. She started teaching with the former Essex County Board of Education in 1997 at Queen Elizabeth. She was a teacher at many schools across the system, Vice Principal at Talbot Trail and Lakeshore Discovery, and Principal at Giles Campus, LaSalle and Tecumseh Vista Elementary.
Kari loved her time as a teacher and school administrator and looks forward to continuing to support students, families and schools in her role as a school superintendent. She has also been involved with the GECDSB Special Olympics Committee since it began, and it is one of her highlights every year.
Kari is incredibly proud of her two young adult sons and values her family time. She enjoys staying active and can usually be found reading when not at work.
Asma Dahbour - Vice Principal at General Brock Public School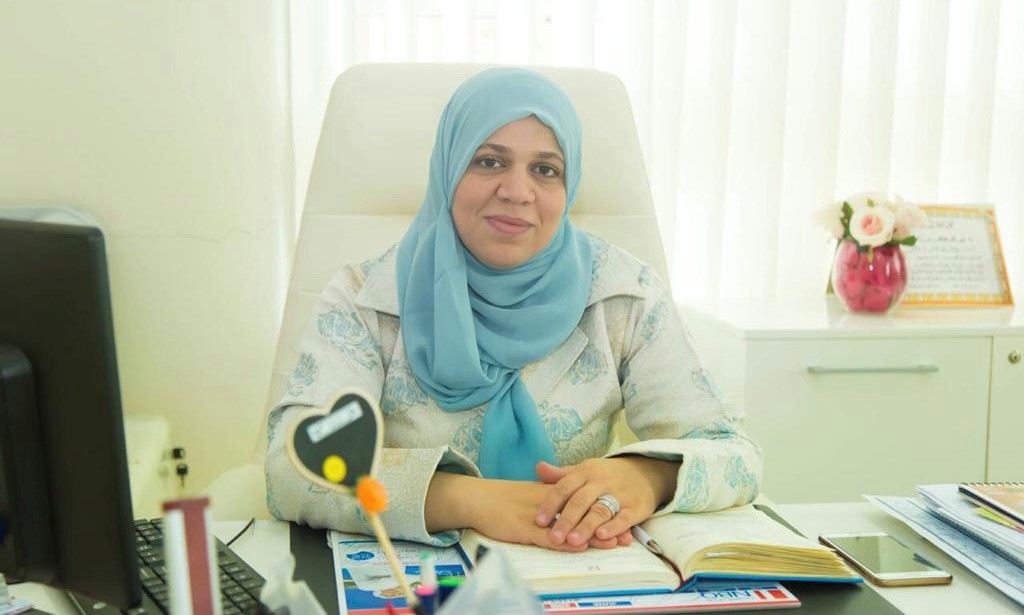 Asma Dahbour has dedicated 27 years to education, including nine years in senior leadership roles at both international and local Canadian schools. Asma has been working as a school principal since 2014. Throughout her career, she has gained extensive experience in establishing a wide range of schools globally, offering IB, AP, Canadian, and American curricula.
She is deeply honored to become a member of the GECDSB as a vice principal, where she aims to demonstrate her unwavering commitment to education. She also brings expertise in specialized programs for special education, which she has honed during her career.
Bonnie DesJardins - Principal at Leamington District Secondary School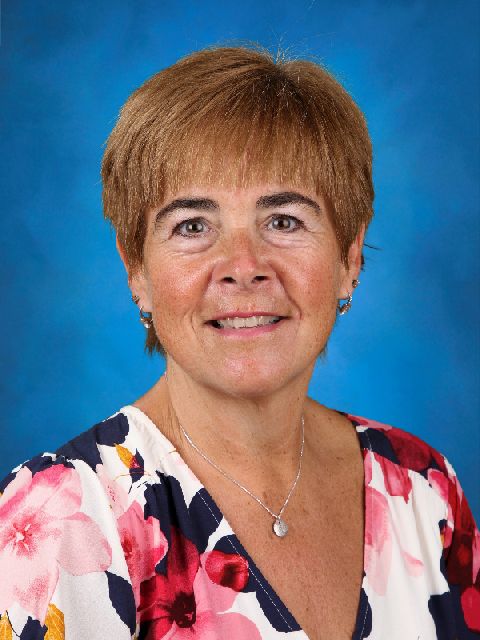 Bonnie's background is in Business Administration. She has been fortunate to be able to use this knowledge and prior work experience in her 23-year career in education. She looks forward to putting her years of experience as a Vice-Principal to work as Principal. She is a lifelong learner and likes learning something new every day! Positive, energetic, and upbeat are some of her personal attributes along with building strong relationships. A few of her hobbies include reading, crafting, baking, and playing sports. Her two-year-old black lab keeps her running! Bonnie wishes everyone in education a great 2023-2024 school year.
Shelly Duben - Superintendent of Education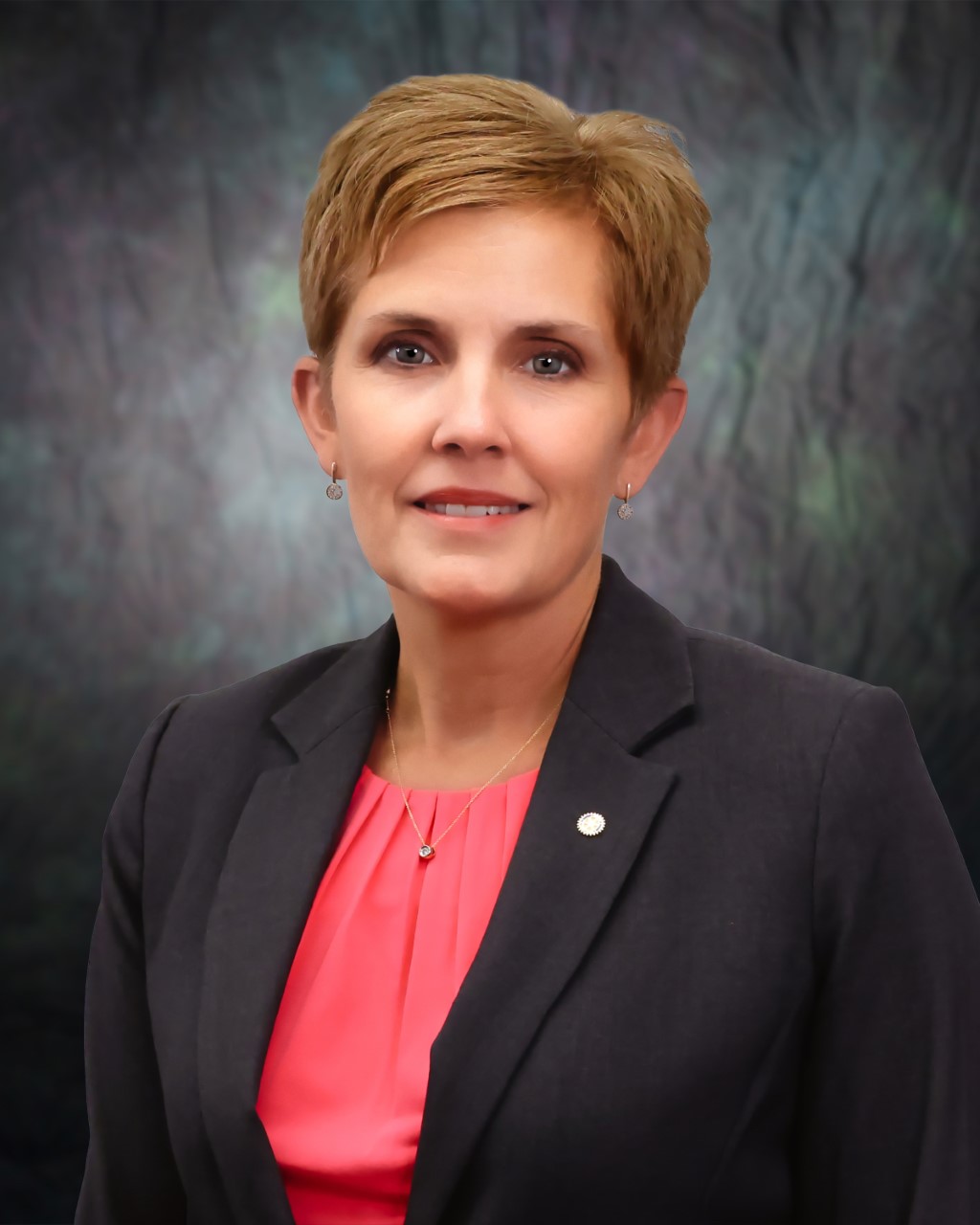 Shelly has returned to the GECDSB after spending the past 10 years working as an administrator with the Simcoe DSB, Trillium Lakelands DSB and, most recently, Thames Valley DSB. Shelly is excited to be back with Greater Essex, and feels that her experience in multiple school boards will benefit her in her new role as superintendent. Shelly and her husband Michael have two adult children and one grandchild. They share a passion for service work, both local and international, through their involvement with Rotary. Besides spending time with family, Shelly enjoys leisure time travelling, hiking, and reading.
Sara Fiorvento-Balsdon - Principal of Kingsville District High School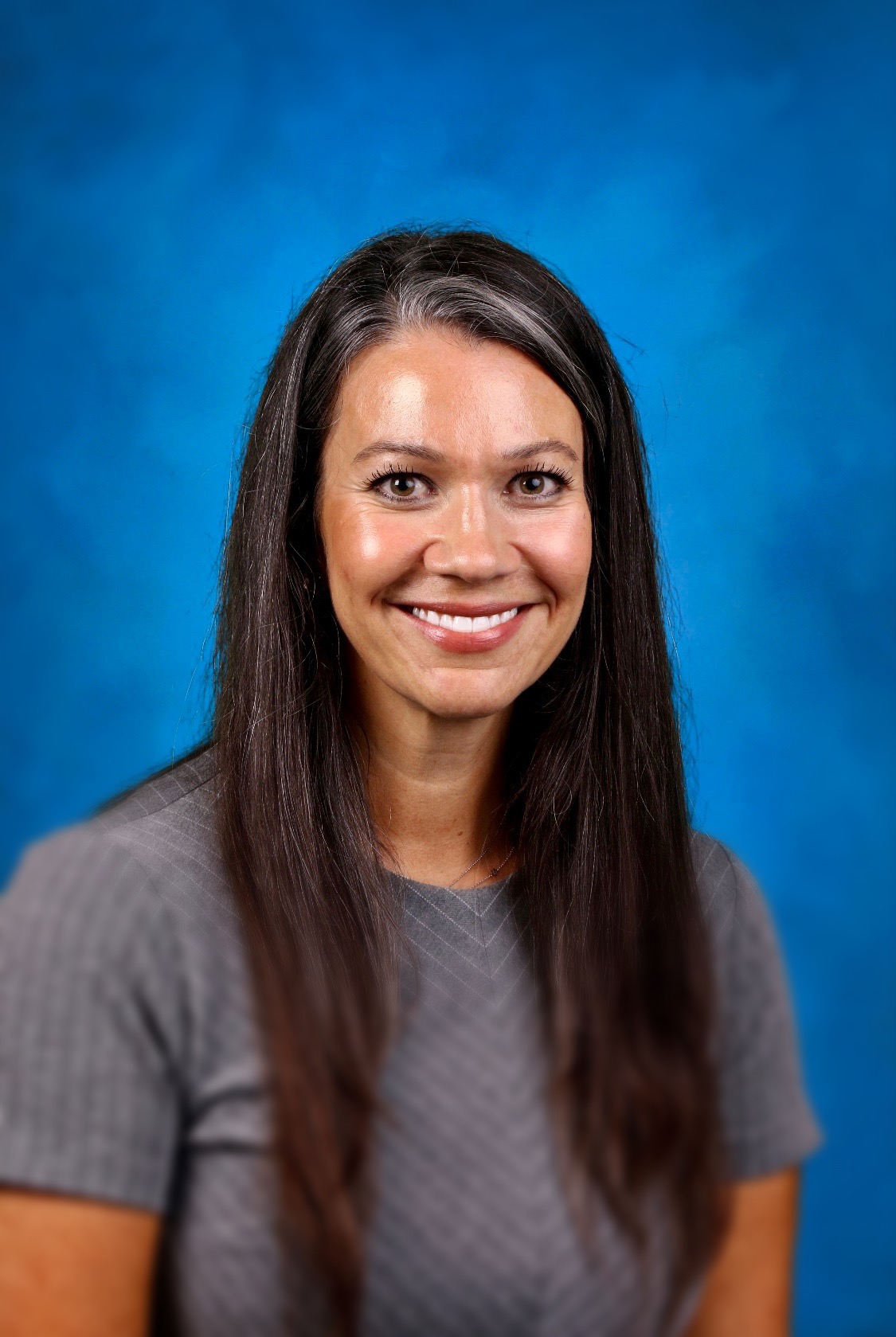 Principal of Kingsville District High School
Dr. Fouada Hamzeh - Vice Principal at Vincent Massey Secondary School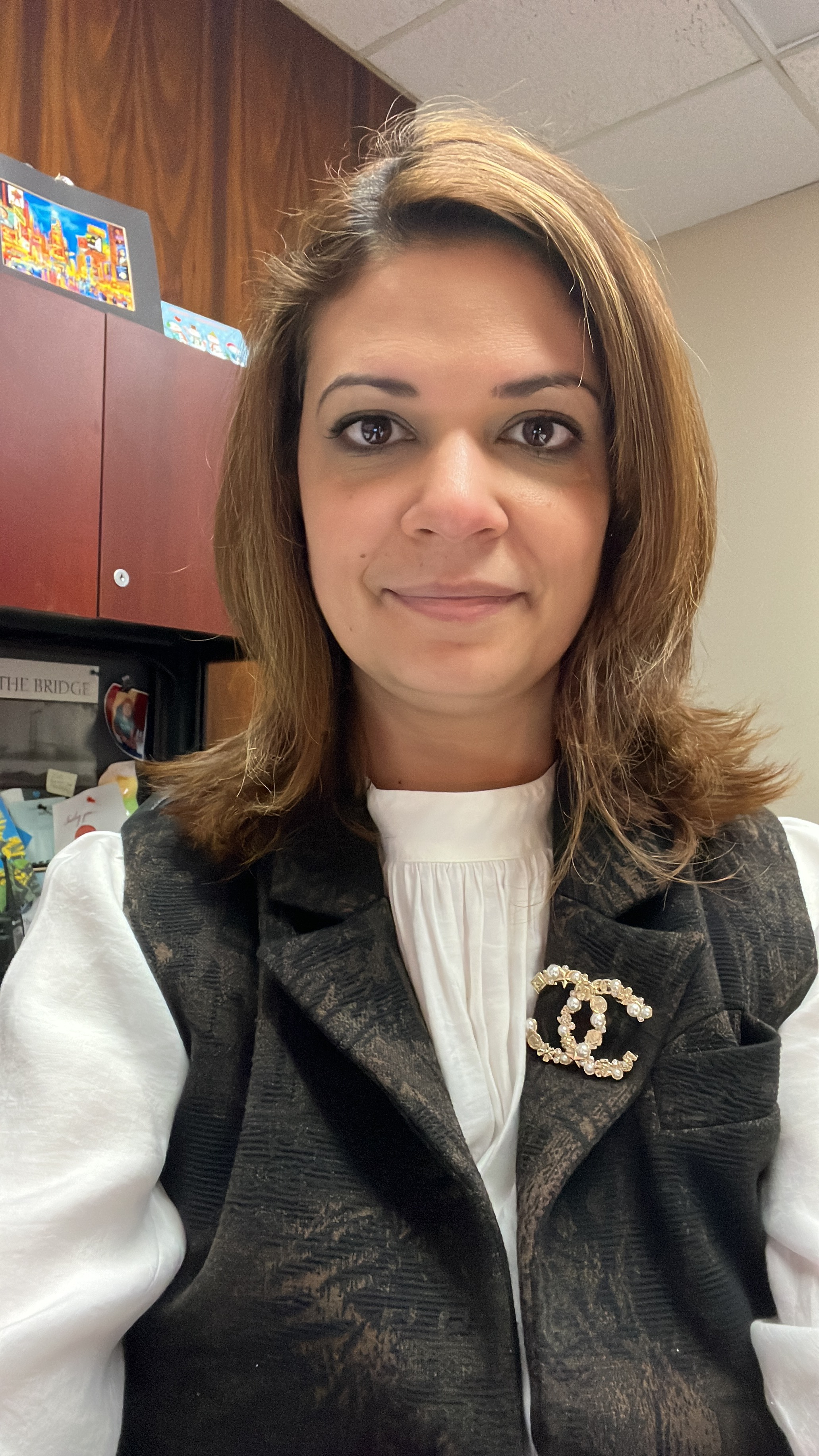 Fouada Hamzeh has been an educator with the GECDSB for twenty three years as a Secondary Teacher and as a Teacher Consultant (Science K-12). In the role of Teacher Consultant, Mrs. Hamzeh dedicated her service to leading programs and supporting and mentoring new and experienced teachers.
Mrs. Hamzeh identifies as a Muslim Arab Canadian Woman. Her intersectionalities help her develop a deep understanding of critical consciousness through which she demonstrates the culturally responsive behaviours required to be an anti-racist school leader. Her moral imperative is to prepare each student we serve to be a successful global citizen in a rapidly changing world. Mrs. Hamzeh sits on the JIED Committee with the GECDSB, a committee comprised of staff with lived experiences that help to provide guidance, perspective and input to many areas within the school board.
Jennifer Kepran - Principal at Tecumseh Vista Secondary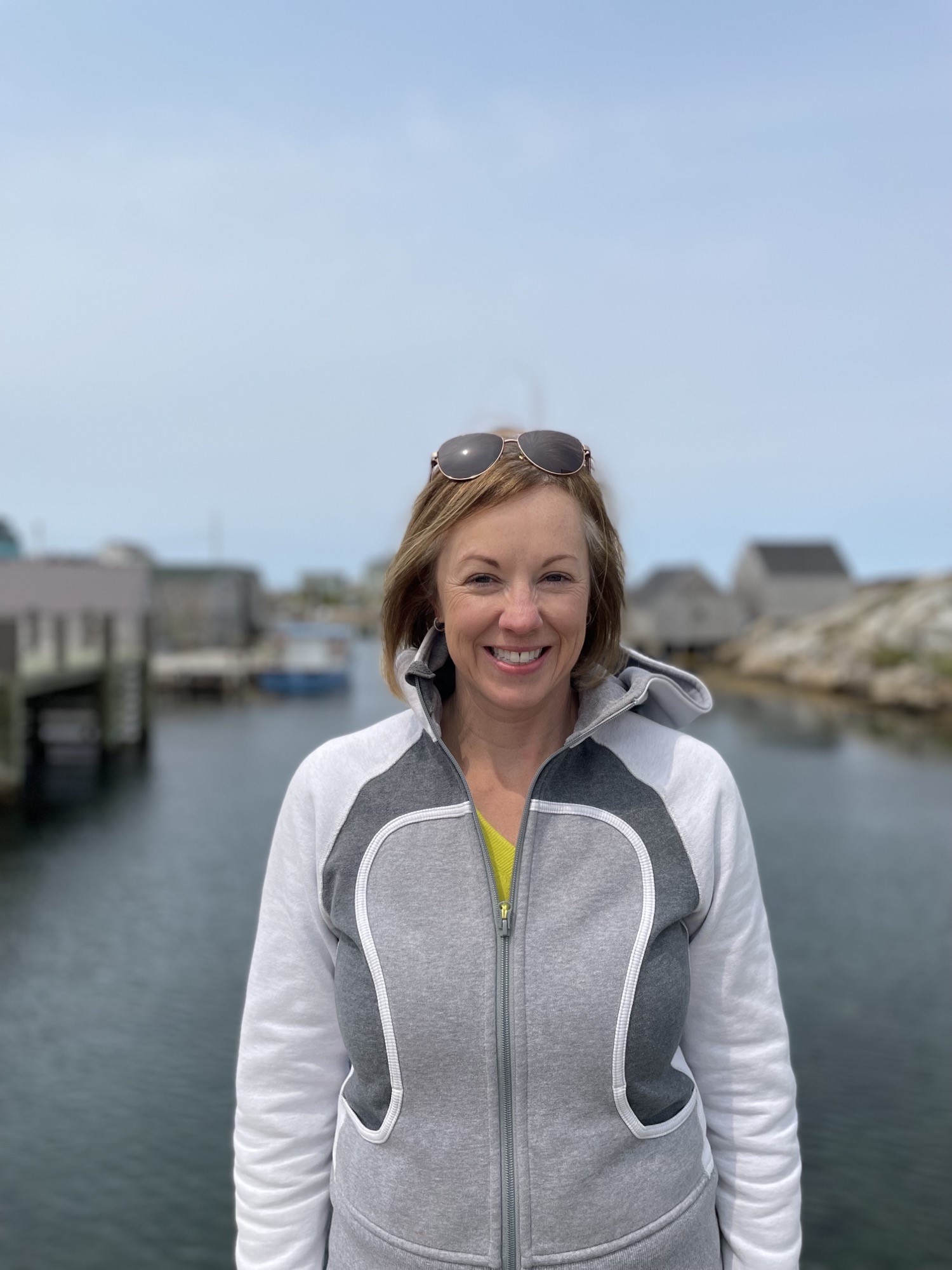 Ms. Kepran is continuing her administrative career as the new Principal at Tecumseh Vista Secondary. She has been a Vice-Principal with the GECDSB at various county and city schools including a previous term at TVAS for six years from September 2014 to June 2019.
Ms. Kepran began her career teaching French at Herman Secondary School and served as a Guidance Counsellor at Forster. Her time as administrative partner in the Vice-Principal role at Leamington District Secondary School, Riverside Secondary School and Walkerville Collegiate was rewarding and instructive. She is thrilled to return to TVAS in this new role and capacity and looks forward to leading staff and students toward a successful 2023-2024 school year.
Outside of her professional duties, Ms. Kepran loves being active outdoors and walking her Mini-Goldendoodle as well as spending time with her family.
Jason Lynn - Vice Principal at North Star High School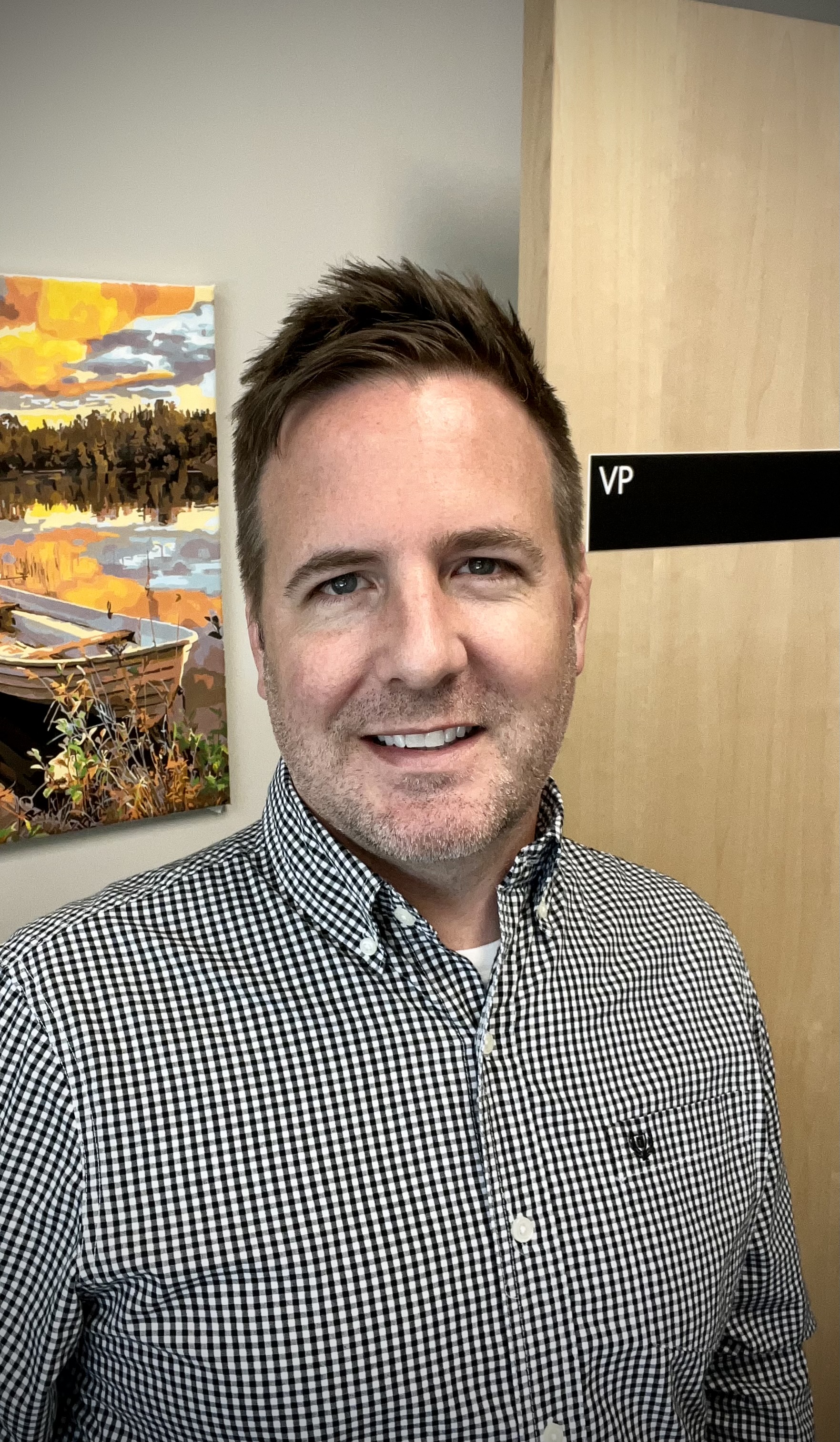 As an educator with the Greater Essex County District School Board for more than 20 years, Jason is proud to serve in the role of Vice-Principal at North Star High School this school year. Drawing from his experience as an English teacher in our secondary schools and, more recently, a Teacher Consultant in the Student Success department, Jason enjoys making connections between student learning needs and literacy strategies that can help to strengthen understanding of texts. Jason is looking forward to working with the families and staff at North Star to support students as they look to their future and create post-secondary plans and goals.
Jennifer Maleyko - Principal at A.V. Graham Public School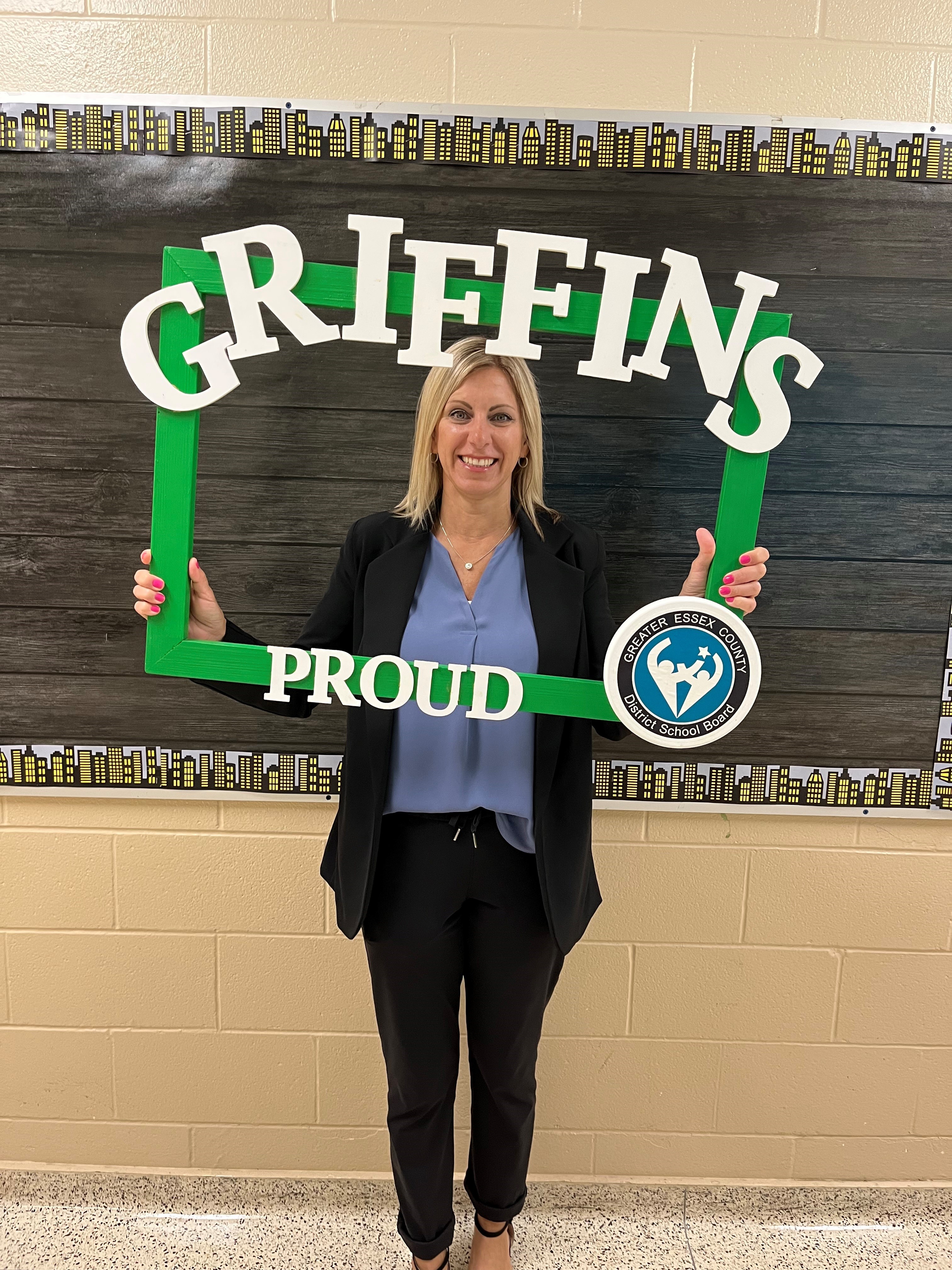 Ms. Maleyko is excited to join the A.V. Graham school family as the school's Interim Principal. She has worked in numerous schools within the GECDSB as a teacher and was most recently at Lakeshore Discovery School in the role of Vice Principal.
Ms. Maleyko began her teaching career in Dearborn, Michigan before joining the Greater Essex County District School Board. Over the course of her career, Ms. Maleyko has taught in the primary, junior and intermediate divisions. As a lifelong learner, she believes in the importance of building a supportive school environment that encourages student engagement, student learning, and student success.
Ms. Maleyko is the proud mother of three amazing kids. She loves spending time with her children any minute she can, and together they love vacationing and exploring new destinations.
Ms. Maleyko recognizes the importance of school partnerships, and she looks forward to working with the students, staff, and parents of the A.V. Graham community to ensure the success of each and every Griffin!
Lauren McLaughlin - Vice Principal at Honourable W.C. Kennedy Collegiate Institute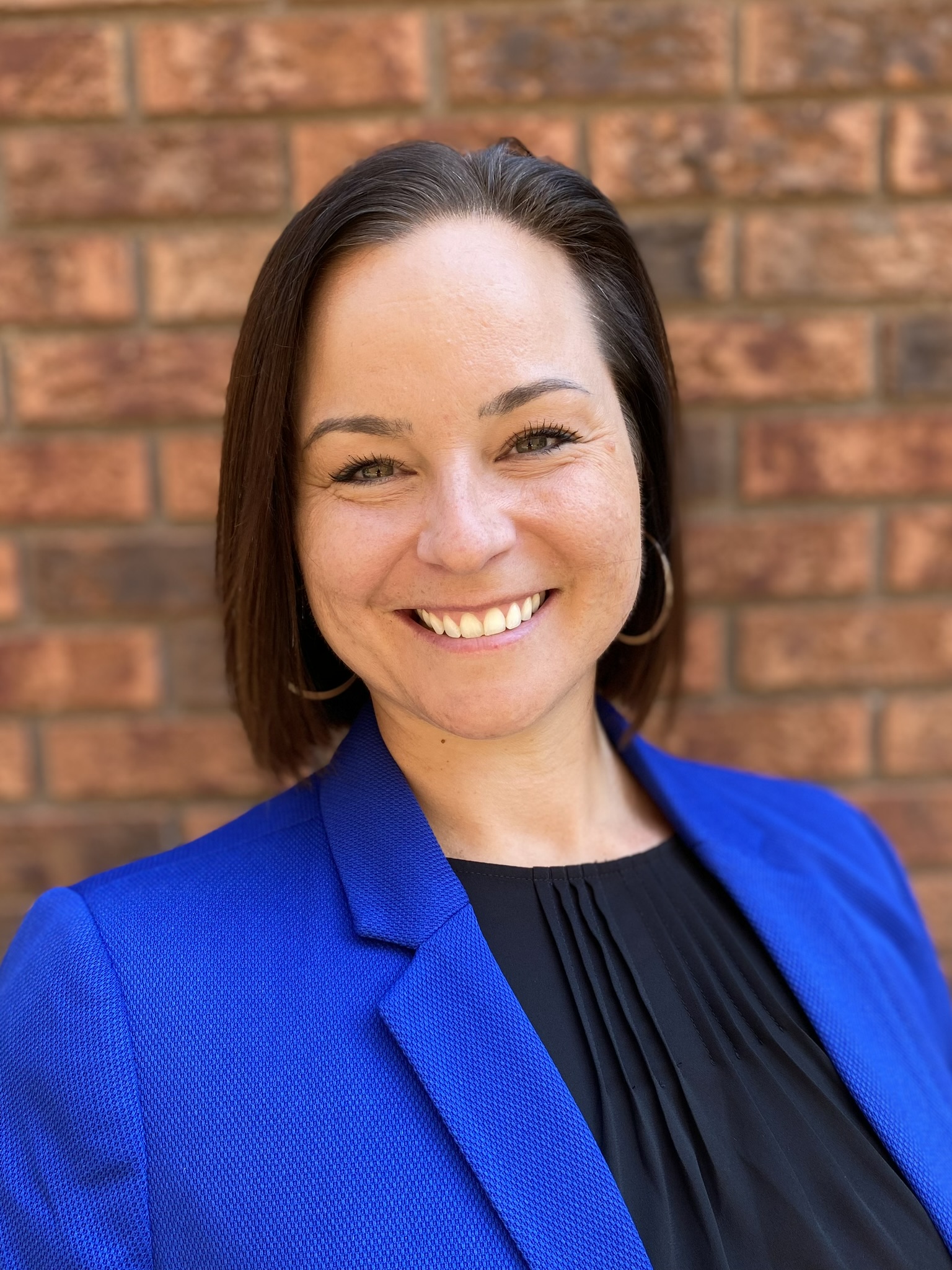 Vice Principal of Honourable W.C. Kennedy Collegiate Institute
Amanda Mulholland - Vice Principal at Forest Glade Public School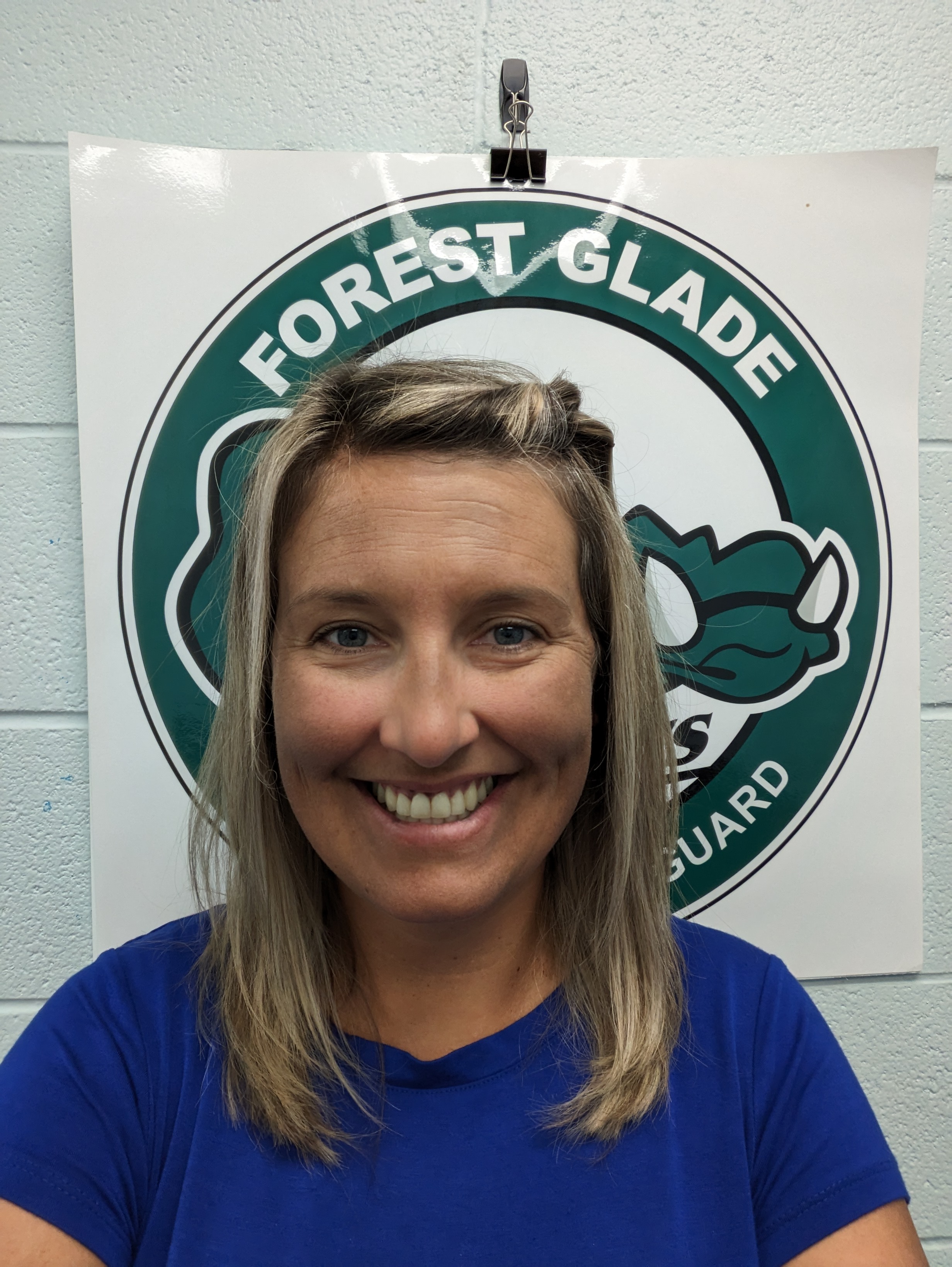 Amanda Mulholland is happy to join the team at Forest Glade P.S. as Vice-Principal. She has been a teacher with the GECDSB for the past 13+ years. This has given her the opportunity to listen to and see the perspectives of different school communities across our board. She is excited to learn from the amazing students, staff, and families about what makes the Forest Glade Gator community unique!
Raquel Roberts - Superintendent of Education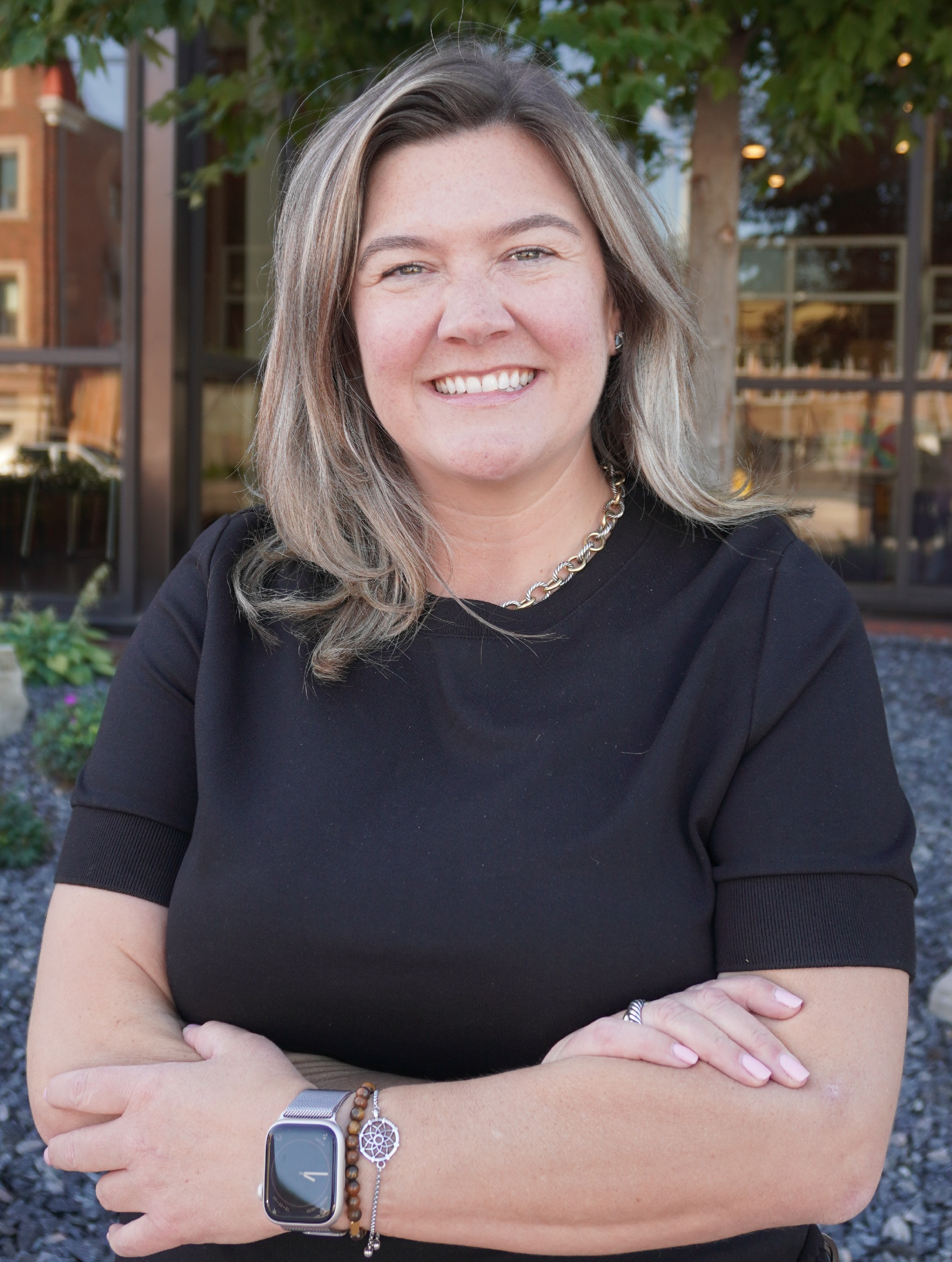 Raquel Roberts has been an educator with the Greater Essex County District School Board for seventeen years in various roles (Elementary Teacher, Instructional Coach, Vice-Principal, and Principal). Her work with the GECDSB has provided her with various experiences in single and dual-track French Immersion schools and, most recently, in the role of Elementary Principal at a JK-Grade 12 school. Such experiences have offered her an assortment of backgrounds in culturally and socio-economically diverse communities.
Ms. Roberts sits on the Justice, Inclusion, Equity, and Diversity Committee with the GECDSB, a committee comprised of staff with lived experiences that help to provide guidance, perspective, and input to many areas within the school board. She was a member of the Ontario Principal Council (O.P.C.) Equity, Diversity, and Inclusion Advisory Committee that would implement and oversee projects designed to advance equity, inclusion, anti-racism, and anti-oppression and was a member of the O.P.C. Retention, Recruitment, and Advancement Sub-Committee, comprised of a representation of leaders from around the province to support historically underrepresented Principals Vice-Principals and emerging leaders.
Ms. Roberts identifies as an Indigenous Francophone Woman. Her Indigenous experiences have allowed her to understand the importance of stories and the idea that there is always more to one's story. This has shaped her belief in valuing the voices of others. When we listen, we can deliberately create actions to address inequities in our systems, structures, policies, and practices that continue to impact student and staff success and well-being.
Tamara Walls-Muise - Vice Principal at Eastview Horizon Public School
Tamara is a dedicated, enthusiastic leader with a passionate commitment to education. Her background includes a 15 year career in Early Childhood Education. She began working for the GECDSB in 2002 as an Educational Assistant for special needs students while completing her Bachelor degrees in Family/Soc Relations and Education. For 15 years, Tamara was fortunate to gain experience teaching Kindergarten to Grade 12. Her priorities are to empower and inspire others, promote collaborative learning, share her vision of cultural competency, lead by example and demonstrate integrity.
She currently enjoys her role as a Board member for the largest Indigenous child-care centre (Ska Na Family Learning Centre-Ontario). She is also passionate about participating in the GECDSB's Justice Inclusion Equity and Diversity (JIED) Committee. Tamara strives to use wisdom to support and encourage creativity and autonomy with her students and colleagues. She is thrilled and honoured to be trusted in this new role!
Hiba Yacoub - Vice Principal at Sandwich Secondary School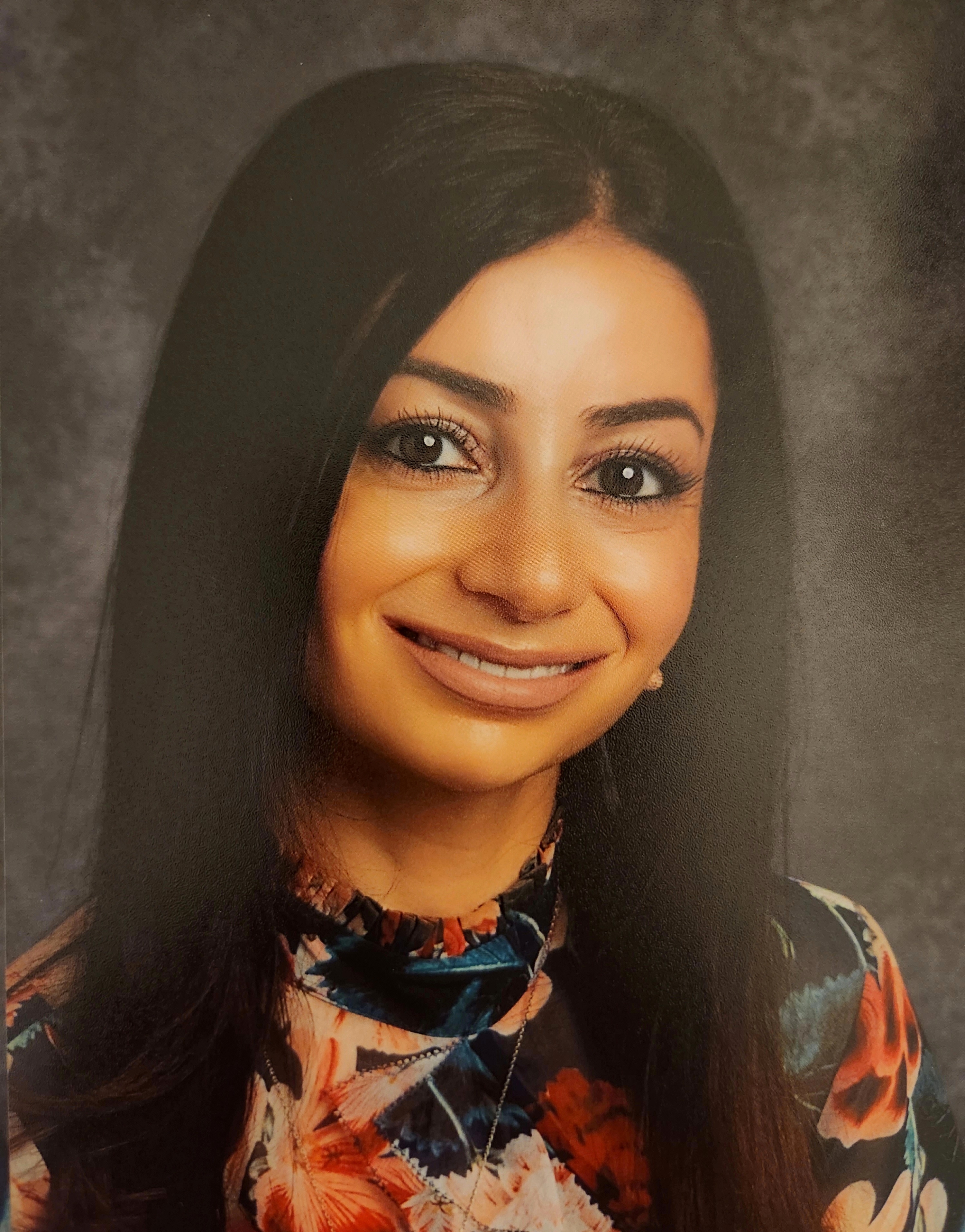 Hiba Yacoub has been a proud member of the Greater Essex County District School Board (GECDSB) since 2006. As an educator, she strives to empower all learners to reach their full potential, both within the classroom and beyond. Hiba's diverse background and experiences have shaped her philosophy as an educator and leader, with the fundamental goal of "building each student's tomorrow, every day." She has had the privilege to learn and grow within the GECDSB by teaching in various departments, including Mathematics, English as a Second Language (ESL) and Special Education. Her ultimate passion in Special Education inspired her to lead the Skills to Enhance Personal Success Program (STEPS). Teaching students of multiple exceptionalities and embracing the overall diversity within our board has been truly rewarding for her. She is excited for the opportunity to lead in a setting that celebrates such diversity by promoting an inclusive environment for all.