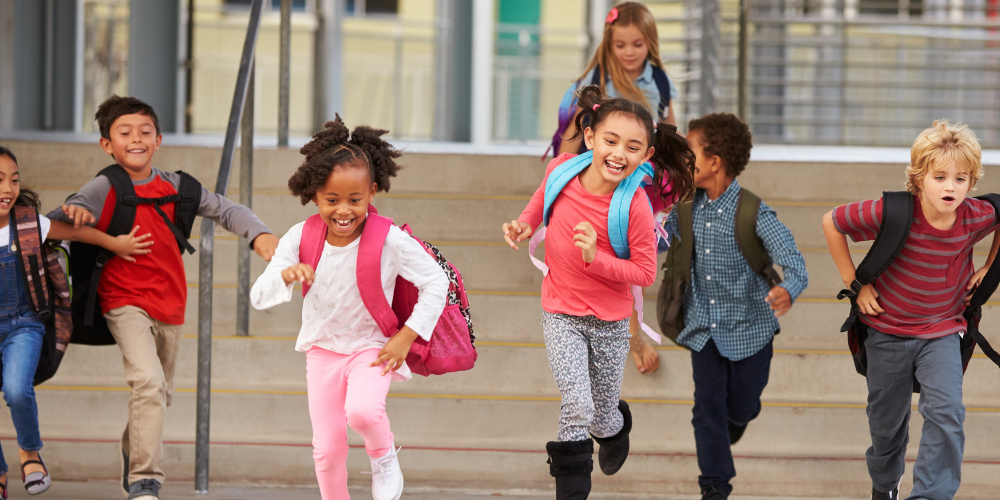 Ontario's Chief Medical Officer of Health, Dr. Kieran Moore, announced on Wednesday, March 9th that in alignment with community measures, the province of Ontario is returning schools to more traditional learning environments.
The Greater Essex County District School Board is committed to supporting a healthy and safe return to this normal learning and working experience for students and staff. We will be transitioning, over the coming weeks from our COVID-19 Safety Plan to a COVID-19 Endemic Plan based on the update received on March 9th from the Ministry of Education. Portions of the plan will need to be phased in to allow for this reorganization.
Travel - Updated on May 10th, 2022
Revisions have been made to align with updated federal guidance for fully vaccinated travelers who are exempt from quarantine.
Upon return from international travel, fully vaccinated travelers are no longer required to wear a mask when in public settings for 14 days after arrival in Canada or to maintain a list of all close contacts for their first 14 days in Canada.
Unvaccinated or partially vaccinated individuals who are exempt from quarantine (including unvaccinated children under 12 years of age who are exempt from quarantine due to accompanying a fully vaccinated adult) are still required to wear a mask in public settings (including school and child care) and maintain a list of all close contacts for 14 days after arrival in Canada. Exemptions for this masking requirement include individuals who need to remove their mask for security or safety reasons; children under the age of 2; and children age 2 to 5 who are unable to tolerate wearing a mask.
As we move toward more normal, traditional conditions at school, we continue to encourage everyone to remain vigilant – to follow health and safety recommendations about personal self-screening, washing hands, respiratory etiquette and most importantly completing the COVID-19 vaccination regimen.
Effective March 21st, 2022
Masks will no longer be required for students, staff and visitors in schools, school board offices or on student transportation, except in special circumstances. Individuals who decide to continue using the personal protective equipment will be supported in respectful, welcoming and inclusive GECDSB school communities and workplaces. PPE will still be available, upon request, at the school.
Cohorting and physical distancing will no longer be required. Assigned seating is no longer necessary in classrooms or on student transportation and shared spaces (i.e., libraries, labs, theatres, gyms, cafeterias, music rooms…etc.) may be fully utilized without restrictions.
Guests and spectators will be permitted in schools for assemblies, school events and sports.
The reconfiguration of learning spaces and common areas to pre-pandemic conditions will take time to implement.
Daily, on-site confirmation of screening for all students and staff will no longer be required. However, it is recommended that everyone continue to self- screen each day before attending school using the Ontario Self-screening Tool.
The following measures will remain unchanged for the remainder of the 2021-22 school year:
Hand hygiene and respiratory etiquette measures
Enhanced cleaning protocols in schools
Ventilation measures and upgrades
Anyone who is sick or has any new or worsening symptoms of illness should stay home from school until their symptoms are improving for 24 hours (48 hours for nausea, vomiting and/or diarrhea) and should seek assessment from their health care provider if needed.
Rapid Antigen Tests (RATs) will continue to be available to support symptomatic testing for students and staff.
Guidance on case and contact management (updated)
Asymptomatic individuals who are close contacts of a confirmed case or symptomatic individual are no longer required to isolate but must self-monitor for 10 days following their last presumed exposure. These people should wear a well-fitted mask in all public spaces and avoid activities that require the removal of their mask.
Asymptomatic household contacts - 17 years of age or younger and fully vaccinated - of a confirmed case or a symptomatic individual are not required to isolate. Self-monitoring for 10 days is required.
Children under 5 years of age who are asymptomatic household contacts must isolate for 5 days.
Asymptomatic household contacts – who are 18 years of age or older and who have received their COVID-19 booster or tested positive in the previous 90 days and completed their prescribed isolation period – are not required to isolate. Self-monitoring is required.