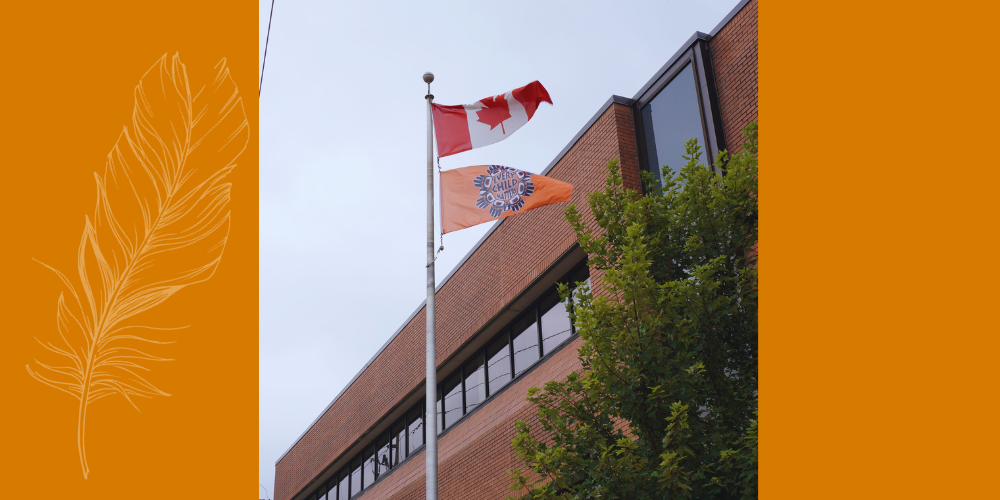 A Message from the GECDSB's Director of Education, Vicki Houston
Historically, flags were a basic form of communication.
They were flown to provide identity to a nation or community.
Flags are still a type of discourse between whoever raises it and those who see it. In many cases, the message is now more symbolic. They are often flown to make a statement of principle….to say "this is what we stand for!"
Today, here at our board offices and at schools throughout the district, we are raising a flag to affirm our commitment to reconciliation. For the next week this orange flag will prominently display that we acknowledge past injustices and the lasting harm of the residential school system. In our schools and office building, the Canadian flag will be lowered on Friday afternoon until Monday morning as a sign of reverence and respect to the Indigenous community.
It also communicates that we respect Indigenous people, culture and the calls to action of the Truth and Reconciliation Commission of Canada.
In that venerated document, education is prominent as a means toward a remedy. We, as a Board, will work with our Indigenous partners to educate our staff and students so that we, as a school board do better moving forward. We will teach lessons that, for some, may be difficult to learn. But they are necessary.
And this flag is a small symbol of that commitment.
Miigwech
Thank you

Vicki Houston
Director of Education