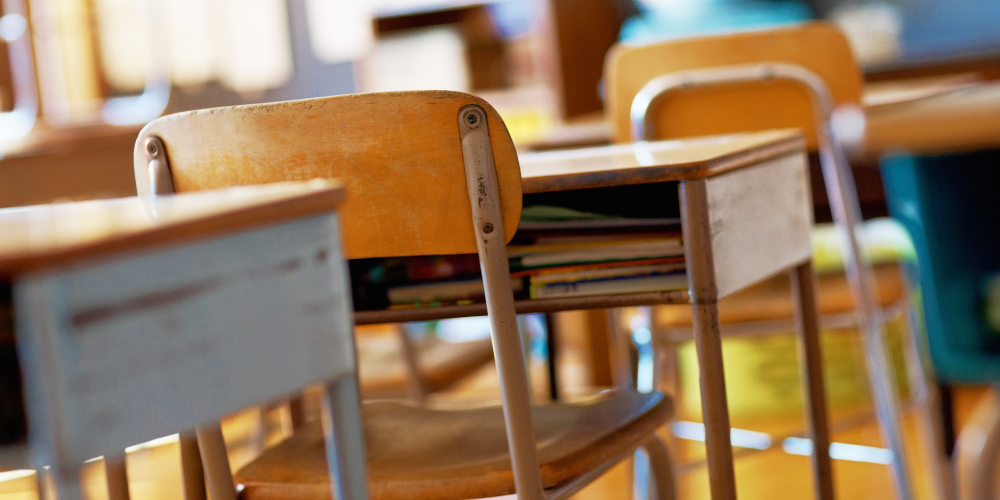 Information for Parents / Caregivers
2022-01-13 1:28:12 PM
We are very pleased to welcome our students back to school following the announcement by Ontario Minister of Education Steven Lecce that in-person learning at public schools in the province can resume on Monday, January 17th (Those who were enrolled in virtual learning prior to the winter holiday break will continue online.)
In order for everyone to be well prepared, we have assembled the following, relevant information.
Daily Screening
All in-person students and staff are required to complete the updated daily COVID-19 Self-Assessment Tool prior to arriving at school and follow the instructions based on the results.
All students must continue to complete the Covid -19 Self-Assessment Tool prior to reporting to school.
To complete you must:
1. Go to the Board Website and click on the Covid-19 Self-Assessment Tool
2. Click that you are taking the assessment as an Elementary student, Secondary student or parent/guardian of a student in GAINS/STEPS
3. Enter your Student number and date of birth
4. Click on the link to the Ministry Self-Assessment Tool
5. Complete the screening to get result
6. Go back to the Covid-19 Self-Assessment Tool and click on Go to School or Do Not Go to School.
Please be aware that the list of symptoms for the Omicron variant of COVID-19 has changed.
New - Jan. 17: How to Use Self-screening Tool Video
New - Jan. 17: Student Isolation Guidelines
Staffing Schools
Illness and isolations due to COVID-19 exposure are expected to impact the number of staff in schools each day. We will closely monitor the situation and have developed contingency plans to deal with staff absences.
It is important that parents ensure that their contact information is up to date in the event of a classroom or school closure.
Temporary Remote Learning
Families who have concerns about their child returning to in-person learning at this time should notify the school office and then notify their child's teacher to request asynchronous work.
Case Reporting and Cohort Dismissal
The Windsor-Essex County Health Unit will no longer be ordering the dismissal of cohorts and parents / caregivers will no longer be notified regarding positive cases of COVID-19 in schools or on buses.
The GECDSB, however will provide information as soon as possible to families if there will be a disruption to or cancellation of classes or school closure.
Transportation
Due to the high number of COVID-19 cases in the community, your child's transportation may be affected. If there is a high absenteeism with drivers who have been exposed or are COVID positive your child's bus may be cancelled or delayed. Please check your email if you are subscribed to bus notifications and if not visit www.buskids.ca and click on the Cancellations and Delays link for information.
Masking
Properly fitted, non-medical or cloth masks must be worn by all students at all times inside school buildings, with the exception of when they are actively eating or drinking. The provincial government will provide 3-ply cloth masks for students in K-12. Bandanas, gaiters, etc. will not be permitted. Parents/caregivers are asked to send their child to school with more than one mask.
We anticipate receiving the shipment of student cloth masks shortly.
Non-fitted N-95 masks have been provided as an option for all staff who work directly with students.
Attendance
If a student will not be attending school, parents and caregivers are still responsible to report an absence to the school.
In the case of a positive test for COVID-19 with either a rapid antigen test or a PCR test, there is no requirement to inform the school as part of absence reporting.
Testing
The Ministry will be providing two rapid antigen tests per person for symptomatic use.
The shipment of rapid antigen tests to school boards has started but our Board has not yet received notification of the timing of our shipment. We are expecting that the shipment of the test kits will be received this weekend.
Two rapid antigen tests will be available for:
Staff and children at co-located child cares;
All in-person elementary students;
All school board staff who are student facing;
All school bus drivers.
We will also receive a substantial supply of rapid antigen tests for distribution to secondary students. This shipment will occur at a future date.
As indicated by the Ministry, there is a limited supply of rapid antigen test kits. Ongoing provision of rapid antigen tests will be made to school boards, pending supply.
Vaccinations
There will be expanded access to vaccination opportunities for students and staff. Everyone should get fully vaccinated as soon as possible. Follow our social media channels for information on upcoming vaccination clinics.
Ventilation and Air Quality
We will soon be receiving 44 stand-alone High Efficiency Particulate Air (HEPA) filter units from the Province. When they arrive, they will be placed, as needed, throughout the district.
Many of our schools already have mechanical ventilation and utilize MERV-13 filters. The Board will continue to optimize air quality in classrooms and learning environments through improved ventilation and filtration.
For Board sites with full or partial mechanical ventilation:
· Ventilation systems have been inspected and are being maintained in good working order.
· Merv-13 filters will continue to be utilized.
· Filter changes will continue to occur every other month.
· Ventilation systems will be scheduled to operate 2 hours before occupancy, during occupancy (school day) and 2 hours after occupancy.
The amount of outdoor air will be maximized while protecting everyone's comfort.

For schools or parts of schools without forced air ventilation systems, the Board has placed HEPA filter units in all classrooms, libraries, and portables.

HEPA filter units have been placed in all gyms and lunchrooms, and childcare spaces with no forced air ventilation systems. Regardless of the type of ventilation system, HEPA filter units will be placed in all Full Day Kindergarten classrooms, as well as GAINS and STEPS classrooms.
Extra-Curricular Activities
Following the advice of the Ontario Chief Medical Officer of Health, the resumption of indoor high-contact and/or high-intensity activities, multi-cohort choirs and wind instrument ensembles will be delayed.
The Windsor-Essex County Secondary School Athletic Association (WECSSAA) has paused all secondary sports until at least the beginning of the second semester in February.
Low risk extracurricular activities/clubs may continue with appropriate health and safety measures being followed.
Communication
We urge everyone to rely on first-hand, trustworthy sources for their information. News will be shared on our website (www.publicboard.ca), Edsby and board social media platforms as well as occasionally directly to students' homes through phone calls or emails.