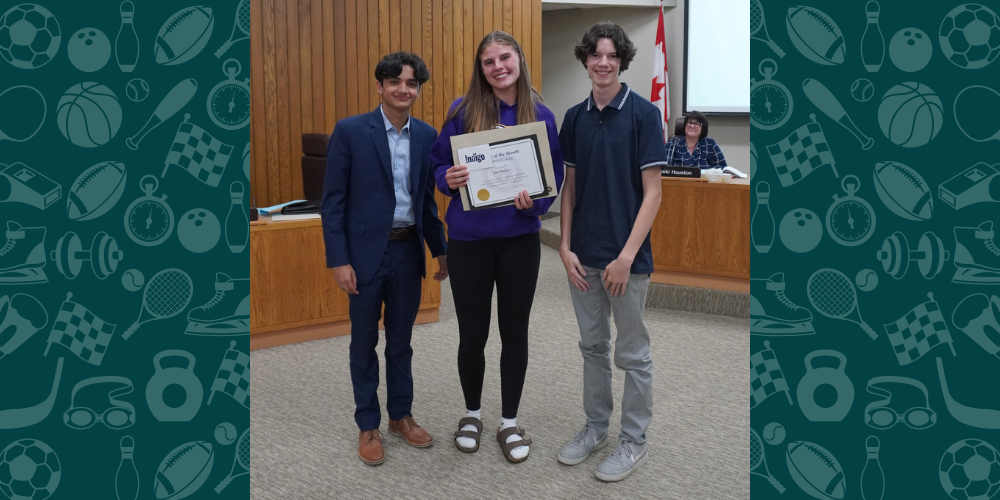 The Student of the Month for September is Zoe Toews, a Grade 11 student at Kingsville District High School. Zoe is an outstanding role model for this month's theme of "athleticism".
Zoe is a gifted athlete who is extremely passionate about the sports she competes in.
Last year, Zoe participated in as many sports as she could. No matter which team she is on, Zoe's positivity lifts the teams' spirits. It is very fitting that Zoe is also the Minister of Spirit at KDHS.
As a result of Zoe's personal hard work and dedication, her individual sports accomplishments include a first-place finish in javelin at the OFSAA West Regionals, throwing 30 meters, breaking the KDHS school record, and a second-place finish at OFSAA swimming.
Zoe was a member of Kingsville's softball team which made it to OFSAA, and a member of the KDHS basketball team which won WECSSAA and SWOSSA.
Outside of school athletics, Zoe is a member of South County Bandits Volleyball, a Windsor-based travel team.
Zoe is an exceptional teammate who demonstrates amazing sportsmanship. She consistently finds ways to bring smiles to her teammates' faces and maintain a positive attitude. She encourages her fellow students to find their athletic passion and get involved.
Congratulations Zoe for being selected by Student Senate as the September Student of the Month!