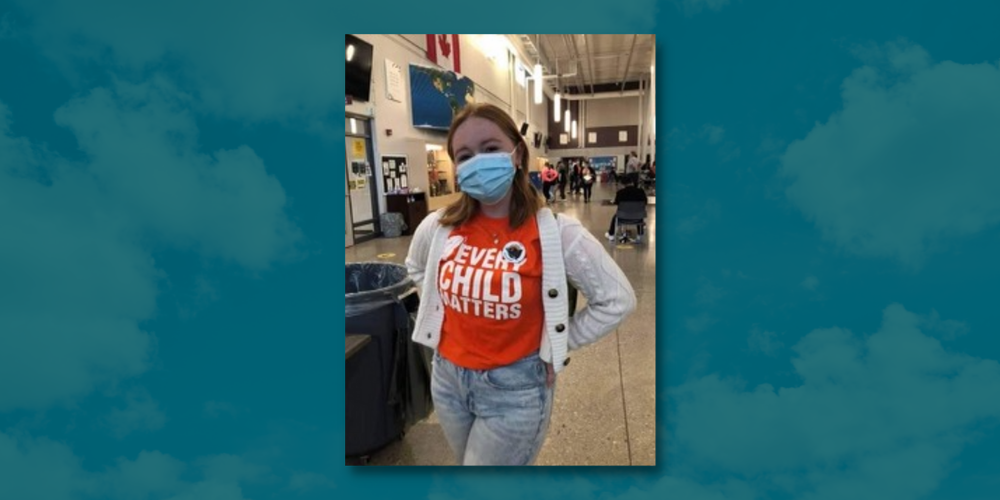 The GECDSB Student of the Month for May is Leamington District Secondary School student Krystal Robinson, for the theme of volunteerism.
Krystal is a grade 12 student who is dedicated to helping others. You can often find Krystal peer tutoring, working, or helping out in the community. She shows exemplary community service and is very involved in extracurriculars at Leamington District!
While keeping her grade average high, she's done a tremendous amount of volunteer work in Windsor-Essex County. After school, you can find Krystal at beach cleanups, tree plantings, wetland restorations, or at nursing homes and hospice, spreading cheerfulness and kindness. She constantly takes initiative and volunteers for tasks at school, work and home. Over the past 4 years of high school, Krystal has gathered an incredible amount of volunteer hours, surpassing 700 service hours. She puts her school, community and the earth first and that is clearly shown in her volunteer work.
She continues to work hard and believes that leadership is a service and service is leadership. Amazing job Krystal!