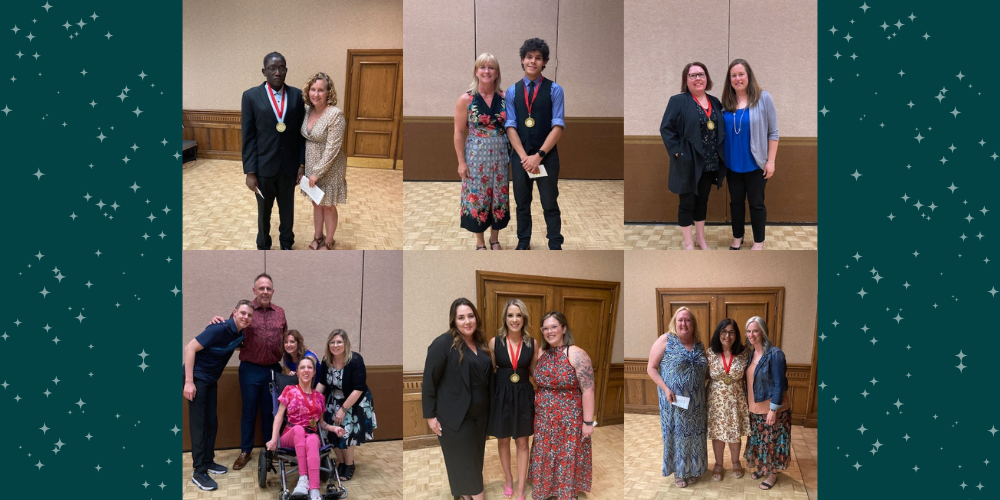 Posted on Monday, May 29, 2023 01:56 PM
The Council for Exceptional Children hosted their annual spring banquet on May 18th, 2023. The evening honours exceptional students who have risen above and beyond their challenges, as well as individuals who bring meaning to serving students with special needs in Windsor and Essex County. Congratulations to all recipients from the Greater Essex County District School Board!
2023 Award Winners Student AwardsStaff Awards Amanda Loewen – Vincent Massey Secondary School Shannon Hazel – Amherstburg...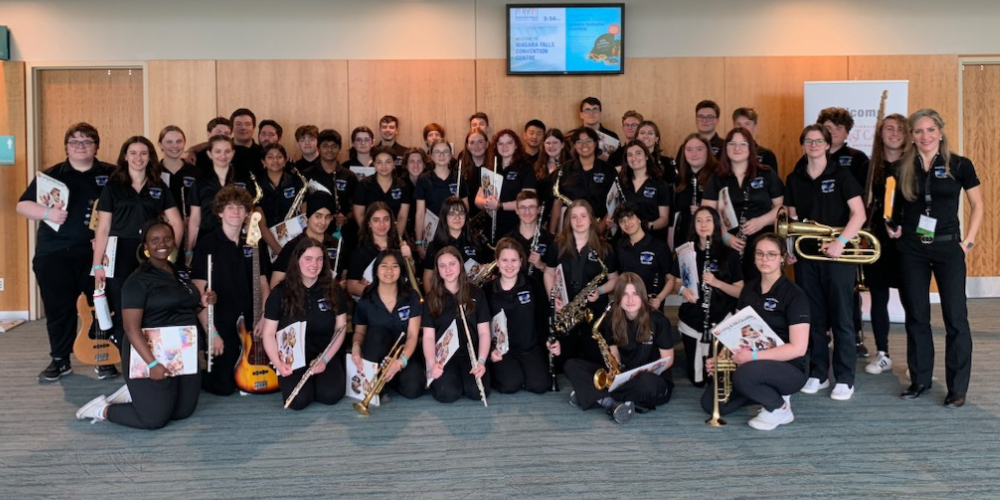 Posted on Friday, May 19, 2023 12:51 PM
Tecumseh Vista Academy Secondary has earned a silver medal at the 2023 MusicFest Nationals in Niagara Falls. The event is the largest band festival in North America, combining music and education for over 7,000 young Canadian musicians.
It was the first time the concert band has competed since the pandemic and this was the first year that many of the students have played an instrument!
A special congratulations is given to Jamal Sghaier. He received the Performer of Merit award and also composed...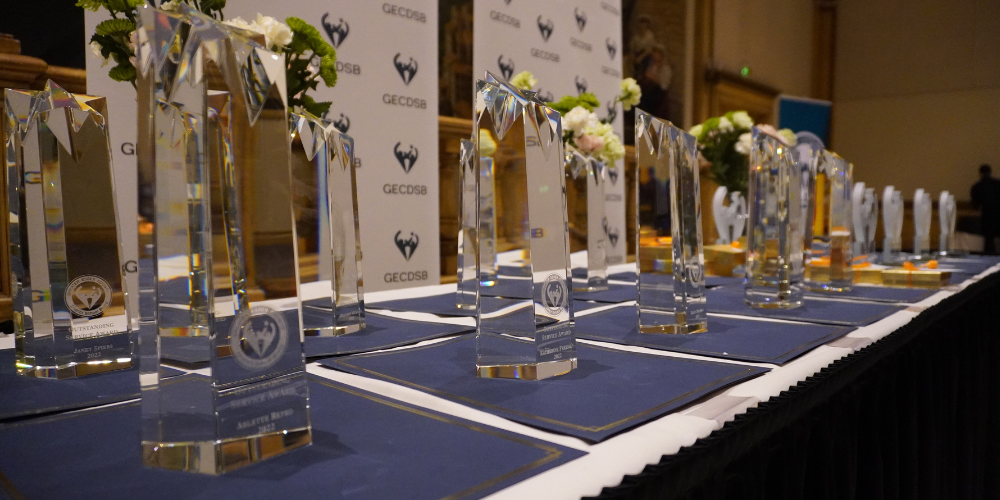 Posted on Friday, May 19, 2023 11:17 AM
On May 18th, the Greater Essex County District School Board presented the 2023 Outstanding Service Awards, Champions for Education Awards and 30 Years of Service Pins to staff and community members. It was a beautiful evening celebrating excellence in education! Congratulations to the recipients and thank you to everyone who attended. More photos from the event can be found in the link below.
Each year, Outstanding Service Awards are presented to 10...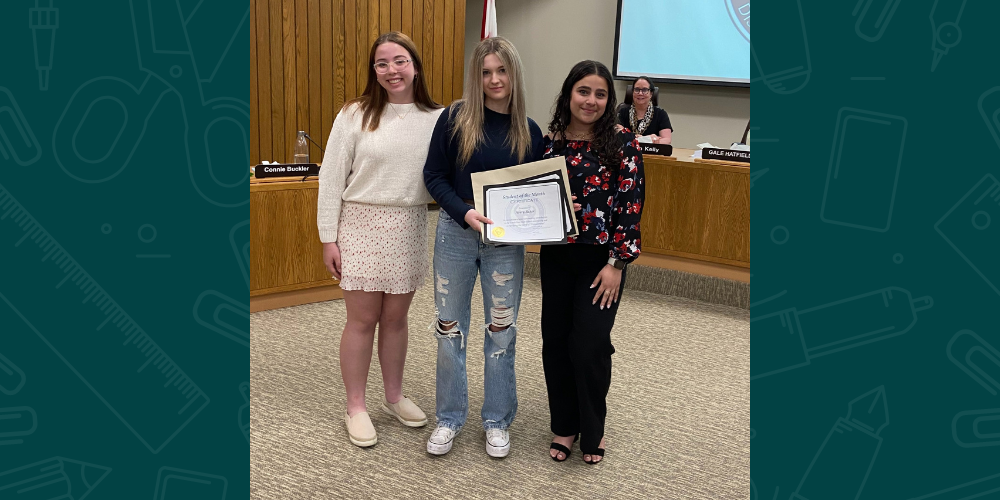 Posted on Wednesday, May 17, 2023 10:24 AM
The Student of the Month for May is Avery Baker, a Grade 12 student at North Star High School. Avery is an outstanding role model for this month's theme of "volunteerism".
Since the age of 3, Avery has dedicated her time to the art and craft of dance. Volunteerism may be seen by some students as a task to be completed, but Avery saw this as an opportunity to give back to a place that had shaped her into the person she is today. Avery has collected almost 400 community service hours, giving back...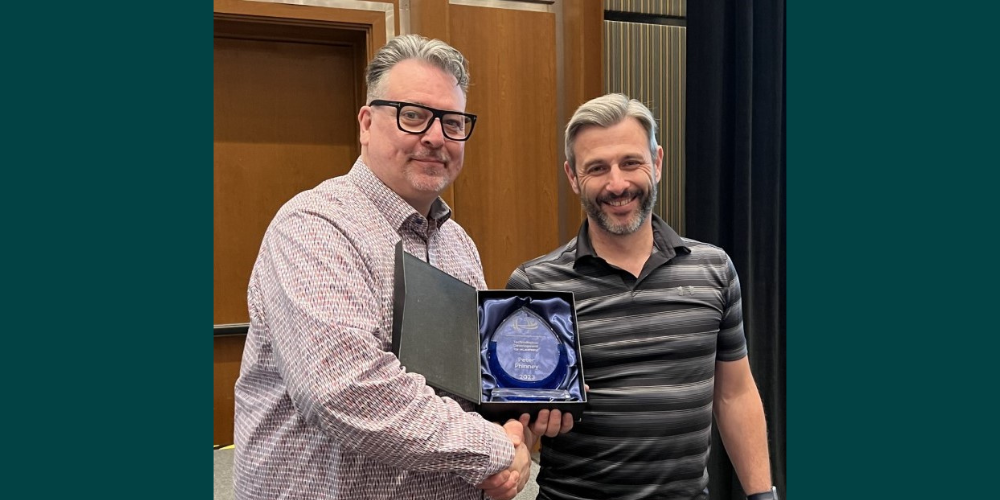 Posted on Tuesday, May 09, 2023 01:30 PM
The Ontario eLearning Consortium is made up of 55 school boards across the province. The OeLC hosted their Field Operations meeting last week in Ottawa, where they presented the GECDSB's Technology Enabled Learning and Teaching Contact, Peter Phinney, with an award for Technological Development in eLearning.
The OeLC had the following to say regarding Peter's work on the D2L platform, "Peter's incredible development work with the Brightspace API (Application Programming Interface) is worthy of a...