Chapter 2: Objectives
Our Vision: Building Tomorrow Together
Our Mission: Leading excellence in public education by creating confident learners, engaging diverse communities and demonstrating ethical stewardship
2.0 This communication plan will...
Assist in improving student achievement through increased involvement and support from parents/guardians/care givers and other important GECDSB partners.
Be proactive in portraying the GECDSB in a positive and transparent fashion in our communities.
Increase public confidence in public education.
Provide timely response on issues.
Build and maintain strong relationships, based on trust, among administration, staff, trustees, school councils, students, parents and the community.
Ensure that school administration and staff have mechanisms in place to communicate with the entire GECDSB community.
Increase student and staff pride through recognition of achievements and rewarding excellence.
Share good news about public education by offering a window into our classrooms.
Keep all audiences informed of Board and administrative directions.
Generate awareness of the Board's priorities, programs, achievements and spending.
Establish and maintain positive media relations.
Meet all requirements under provincial legislation including the Education Act and the Municipal Freedom of Information and Protection of Privacy Act.
2.1 Communication Tools
The Brand
A brand includes a name, logo, slogan(s) and key messages supported by a strategy to promote a product or service.
Brand recognition and loyalty as well as other positive consumer responses are created by the use of a product or service and through the influence of advertising, design, media commentary and marketing strategy.
A Brand is the symbolic embodiment of all the information and perceptions connected to our organization.
The Logo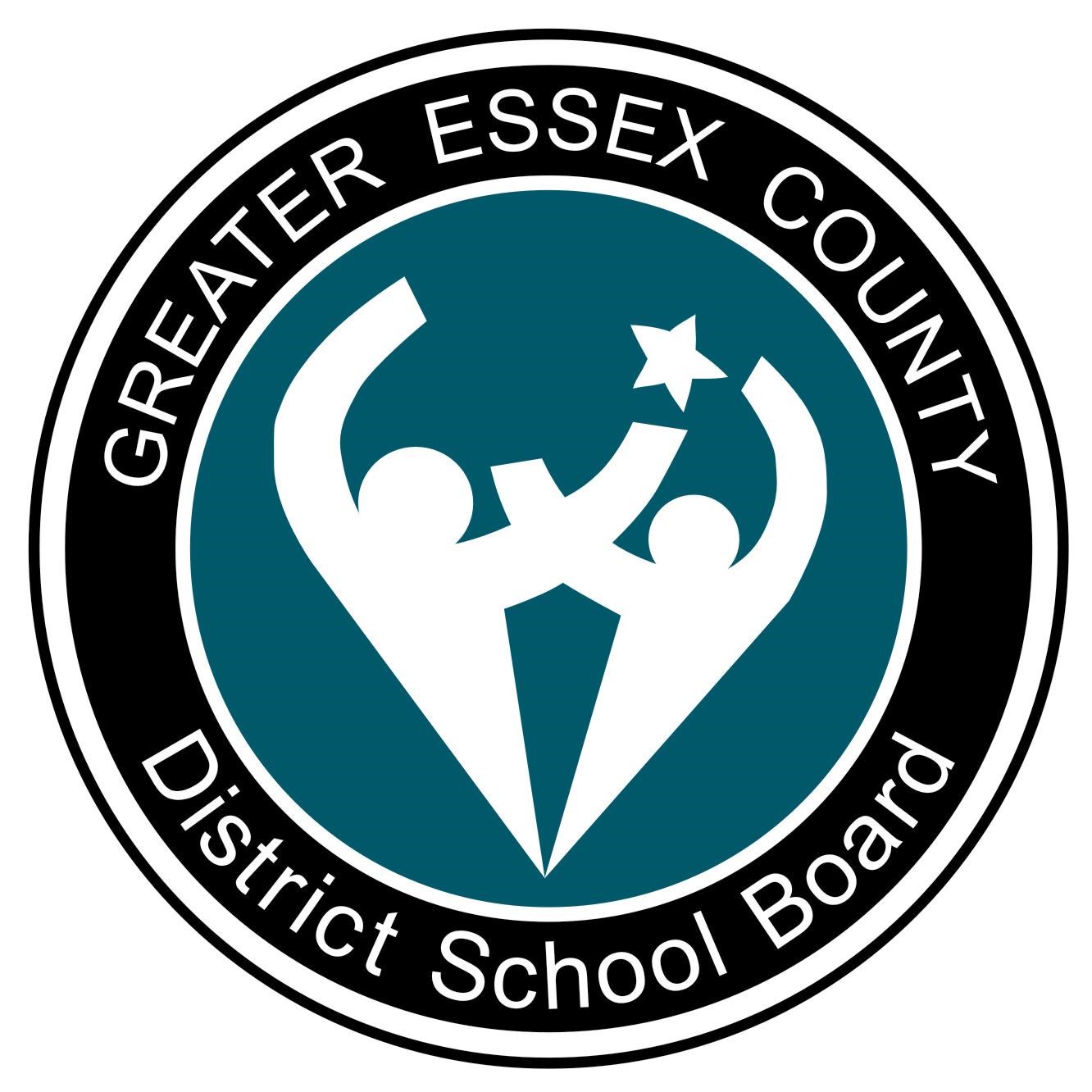 This logo was unanimously accepted by the Board of Trustees on May 26, 1998. The two central figures are symbolic of working together towards a common goal. The star, within reach of the figures, represents attainable goals and striving for excellence.
In order to promote our brand properly, use of the logo must be consistent. It should only be used in accordance with the Board's approved policy and Style Guide.
Slogans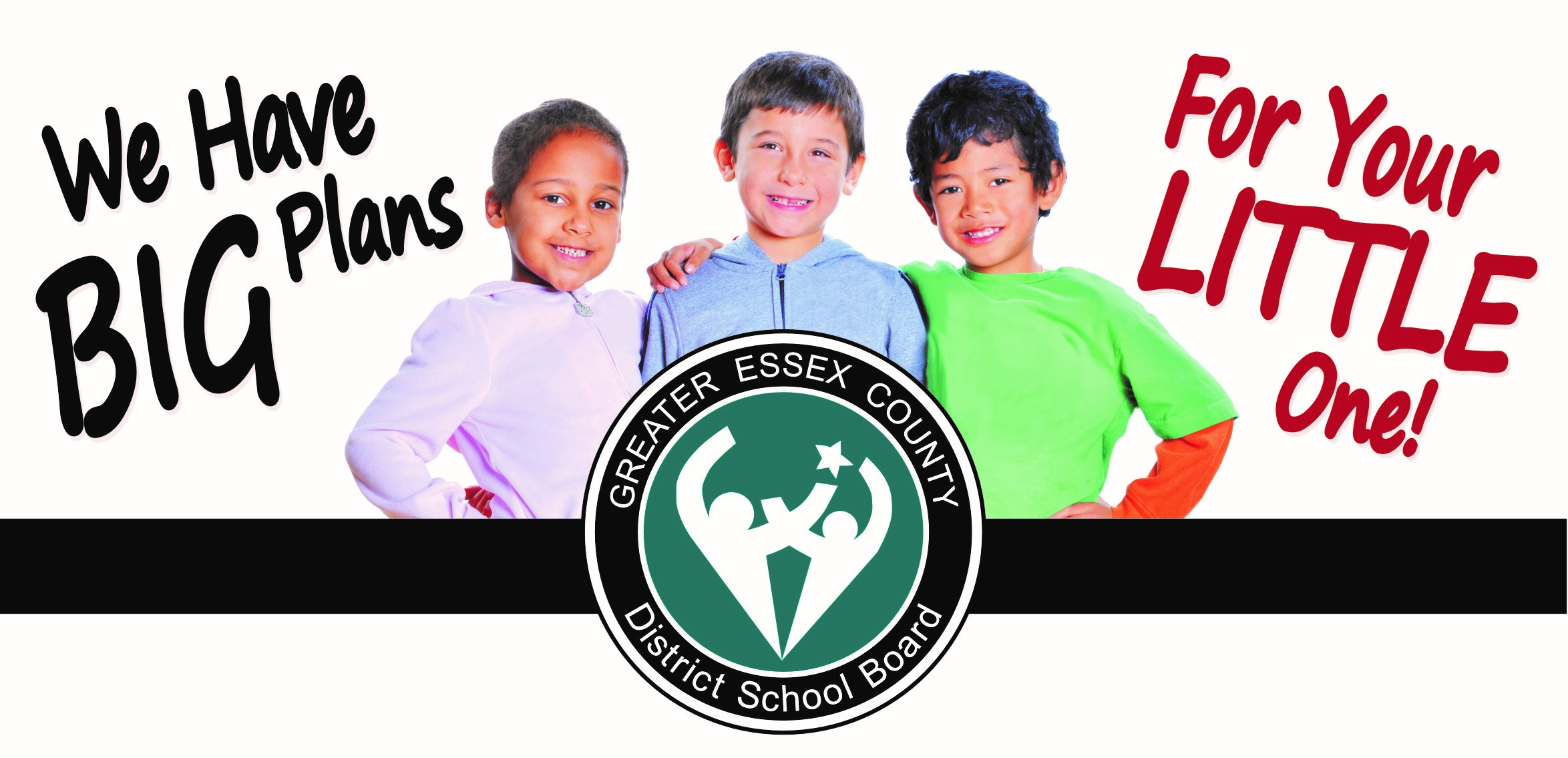 The "We Have BIG Plans For Your Little One!" slogan and corresponding images is a recognizable part of our brand. It is used in the promotion of kindergarten registration but is also a primary icon for the Board in general.

"We have BIG plans for a GREAT future!" is the complementary version for use in secondary school promotions and communications.
Public Relations Officer and Communications Officer
The Public Relations Officer (hereafter referred to as the P.R.O.) is a member of the Director of Education's staff located at the administration building (451 Park St. Windsor).
The P.R.O. is responsible for the Board's mandate from the Ministry of Education for Enhancing Public Confidence in "a publicly funded education system that helps develop new generations of confident, capable and caring citizens". The P.R.O is available to staff to provide advice on effective methods and forms of communication to reach their desired audience(s). They are the primary contact for media inquiries and arranges responses in consultation with the Director of Education.
The Communications Officer develops, coordinates, creates and engages in website, social media (and other) communications with students, staff, families and our community. The CO responds to or directs any digital inquiries that the Board receives from various platforms while also sharing good news stories, important information/updates and highlighting significant cultural events that are relevant to our school communities. The CO also works closely with administration and school staff to develop their website and social media presence.
School Community Correspondents
These volunteers are responsible for maintaining a high level of communication within their school communities
They will assist school administration to share news and information of interest to the various audiences (i.e. parents / guardians, staff, students, Board of Trustees, senior administration…) in the school community.
The lead School Community Correspondent in each school will help support the school's communication vehicles (i.e. announcements, web site, Twitter, bulletin boards, Edbsy…) to promote a well-informed school community and build school pride and spirit.
Training will be provided by the Public Relations Officer early in the school year and on- going support will be available. Additional training for specific functions (i.e. web site, Edsby…etc.) will also be provided on request.
Board Website
The GECDSB has identified the internet as the primary vehicle for communication with all its audiences. We maintain a comprehensive website - www.publicboard.ca - through which we share information on the Board, schools, programs, departments and activities.
Our website strives to meet the needs of all the communities we serve. Much of the content can be translated through the Google Translate feature.
2.2 Operational Communications Plans
It is recommended that each school maintain its own annual operational communication plan and there should be a communication plan developed for every public Board activity and event.
An operational communication plan lists key messages, audiences and vehicles for connecting the messages to their desired audience(s). The plan should also outline the objectives and include a detailed action plan which sets timelines and delegates responsibilities.